Project Address: Jebel Ali Freezone, Dubai, UAE
Lights Application: Logistics Warehouse
Light Quantity: 3000pcs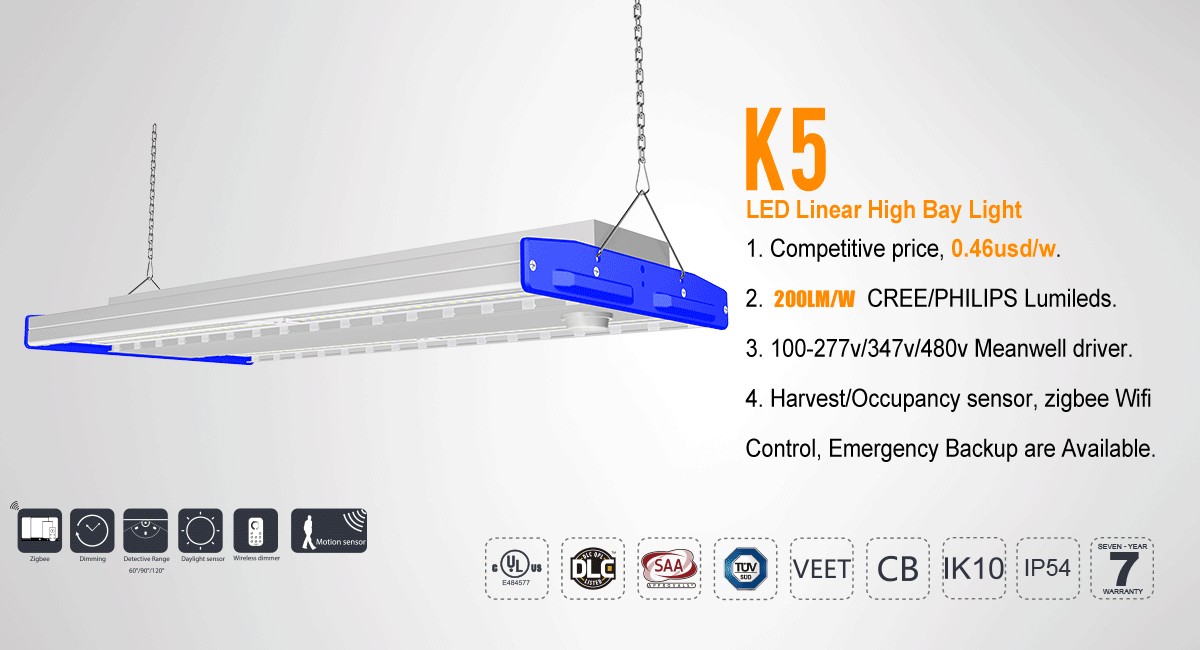 Advantages of High bay lights
High bay LIghts can be divided into traditional light source high bay lamps (such as sodium lamp high bay lamps, mercury lamp high bay lamps, etc.) and LED high bay lamps according to the light source. Compared with traditional high bay lights, LED high bay lights have great advantages:
1. The high display index of LED industrial and mining lights is RA>70
2. LED industrial and mining lights have high fire efficiency and are more energy-saving. The equivalent of 100W LED high and bay lights can replace traditional 250W traditional high and bay lights.
3. Traditional light sources have the defect of high lamp temperature, and the lamp temperature can reach 200-300 degrees. The LED itself is a cold light source, and the temperature of the lamp is low, which is safer and belongs to cold drive.
4. In the continuous innovation of industrial and mining lamps, the latest finned radiator industrial and mining lamps have a more reasonable radiator design, which greatly reduces the weight of industrial and mining lamps, reducing the overall weight of 80W LED industrial and mining lamps to below 4KG, and can It perfectly solves the heat dissipation problem of 80-300W LED high bay lights.