40pcs 960w led stadium light in Israel
Product Used:9600W Stadium Led High Mast Light
Using 40pcs 960W LED stadium light(HS-HM960W-A)
Beam Angle:18 degree
CCT:5000K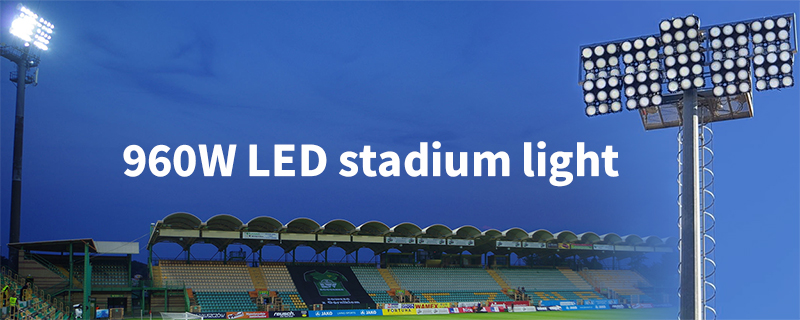 One of our our Israel clients installed 40pcs 960w LED stadium light (HS-HM960W-A) provided by Hishine Group Ltd for their football court.
We first met the client in 2018 HK lighting fair, our Hi-Robot stadium light did catch his eyes at the first glance for its unique round module design;He mentioned that there are so many stadium lights which looked same and yours was beautiful and clever design which impressed me a lot; He also said there are a lot of football courts in his country which still using HID lights and all of them needs be replaced by Enerfy-saving led light,your product is relatively heavier which can make it do better heat sink and has a longer lifespan;Also the 160lm/w high lumen efficiency is far more effective than old HID product which is only 70lm/w, help us to save more than 60% electricity bill and energy;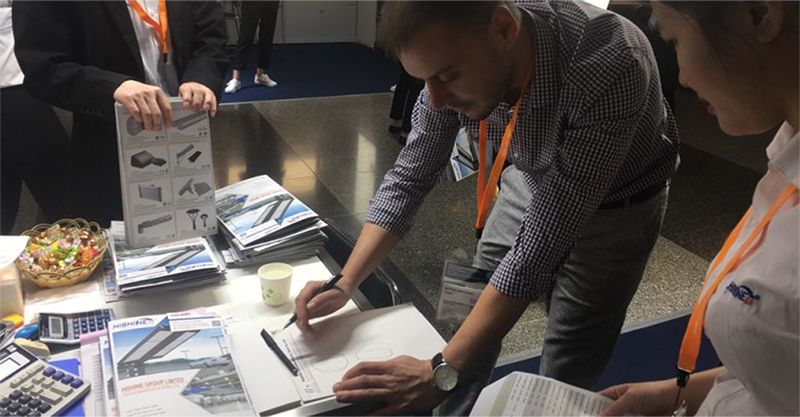 We were both so glad at the fair and the client ordered 2pcs 960w high mast lights samples after the lighting fair;
After 6 months promoting our high mast light on our client's website, what we did paid off , the client said there were a 90*60m football court needs to replace the lights into LED which request us to do a Dialux lighting design for this football court and the average lux needs to be 650lx and and u0>0.5 with low UGR;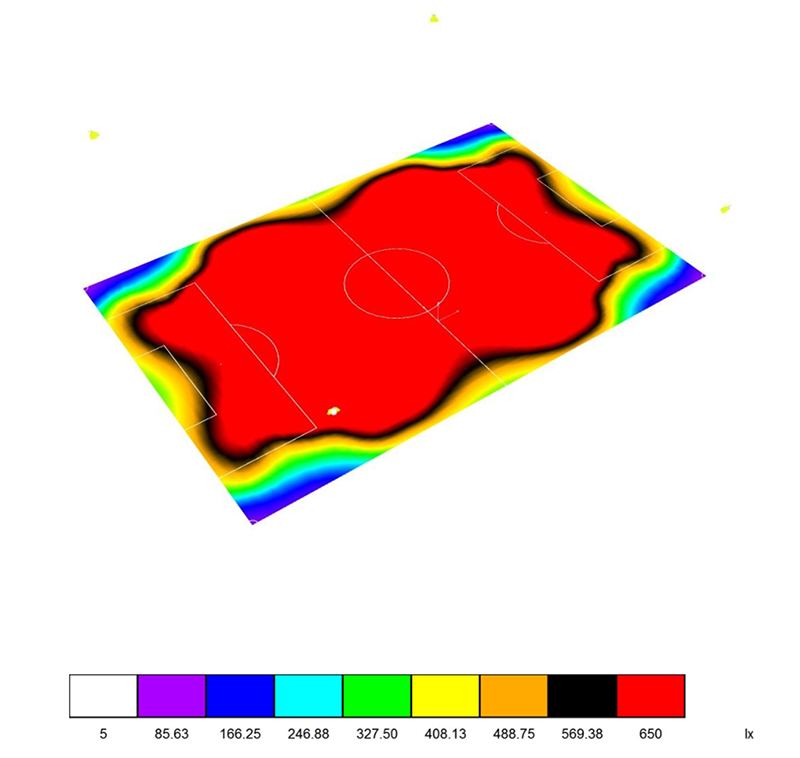 For installation of at height of 30m, the high mast fixtures (HS-HM960W-A) produced by Hishine Group Ltd was installed. With high penetration, high lumen efficiency SMD5050 led chip. The football court is now 60% more brighter than it used to be; With its unique hollow design, the fixture now can stand up to 16 level typhoon regardless of its 35.5kg weight;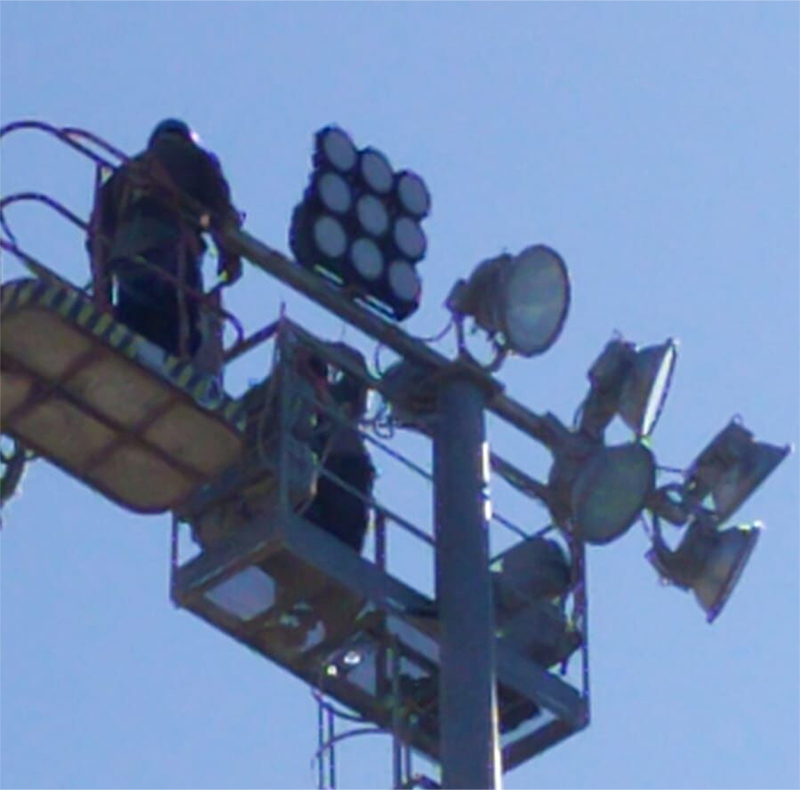 After installation, our client said they were very satisfied the effect which exceeded their expects-more energetically, visually and functionally. The high lumen efficiency has reduced energy consumption by 60%,while the intensity of illumination has improved 300%;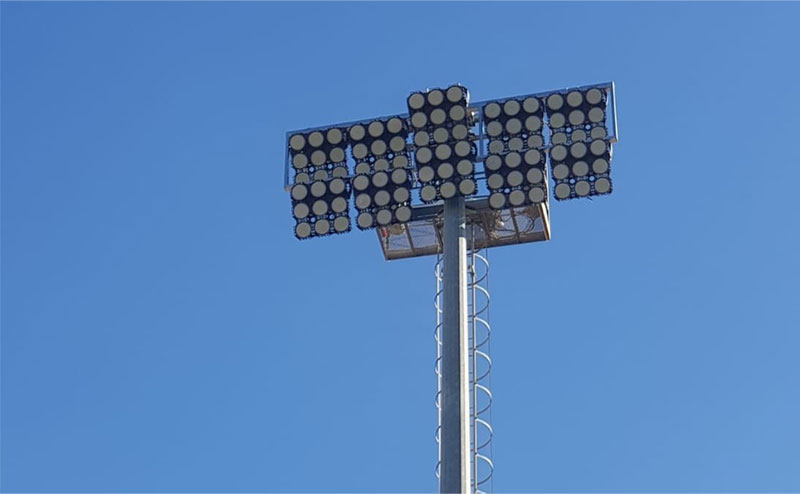 Its a destiny to meet this client and we are both cherish the chance to cooperate;It is just a beginning, we will have more fields in Israel which will need your High mast lights;Lets looking forward a better and brighter future for our business and for a more eco-friendly society;
HISHINE have so many years experience on the stadium project, if you are working on the project, please feel free to contact info@hishine.cc to get a free DIAlux simulation.
Why choose HISHINE?
1. HISHINE is a professional R & D manufacturer.
2. Provide one-stop service for design, lighting and installation instructions.
3. World's top design system, easy installation and more convenient maintenance.
4. 15 years focus on glare and light pollution control.
Why choose HISHINE?
1. High lumens, saving 40% of electricity cost
2. Unique light distribution technology effectively controls glare, enhances sports comfort and the experience of watching games.
3. Separate control technology of lamps and drives increases the flexibility of the system and can effectively reduce the load on the road or light pole.
4. Advanced remote dimming function, which can automatically adjust the luminous flux output as required to meet the lighting needs of the venue.
5. HISHINE's lighting technology surpasses traditional lighting in the past, bringing a better experience to athletes, spectators and TV broadcasts.
6.HISHINE's constantly pursues high quality, ease of use and installation of products, saving installation and maintenance costs
7. We are not only the luminaire makers, but also designers for the comfortable light.
8. 10-year constant illumination guarantee on site.