One of our Mozambique clients ordered 40pcs 960w Hi-Robot led high mast lights from us in 2019 November for the Champion of Mozambique season 2019 in Clube de Desportos da Costa do Sol football court;
This client met us from alibaba, he said there is a football field which needs to replace old 1000w HID lamps
I was so excited every time when seeing his inquiry and called this client immediately;I asked the clients the TA size of the football field, the quantity of the pole, the height of the pole, and the lux requirement of the field;
Then I made a dialux lighting design to the client, the average lux is 450lx and the u0 is beyond 0.5, the client was very excited to see the lighting design and appreciated our profession and effort;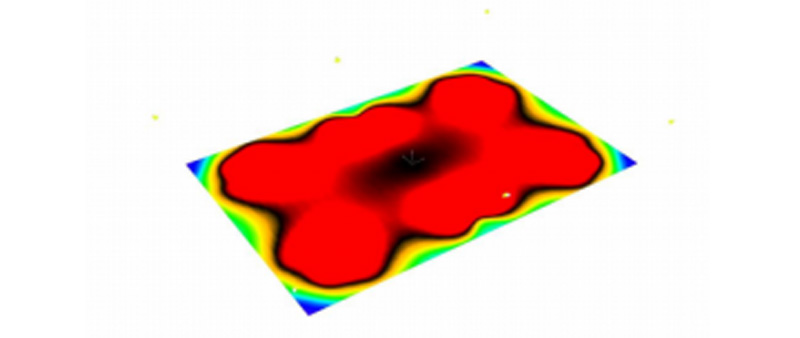 He also let me to show our history cases, so I showed 3 cases to this client, one is 50pcs 960w high mast lights installed in Malaysia,one is 40pcs 960w high mast light installed in Israel;We got excellent comments from these 3 cases; This client was very excited comparing the before and after picture of these 3 cases and placed the ordered immediately after I sent the PI to him;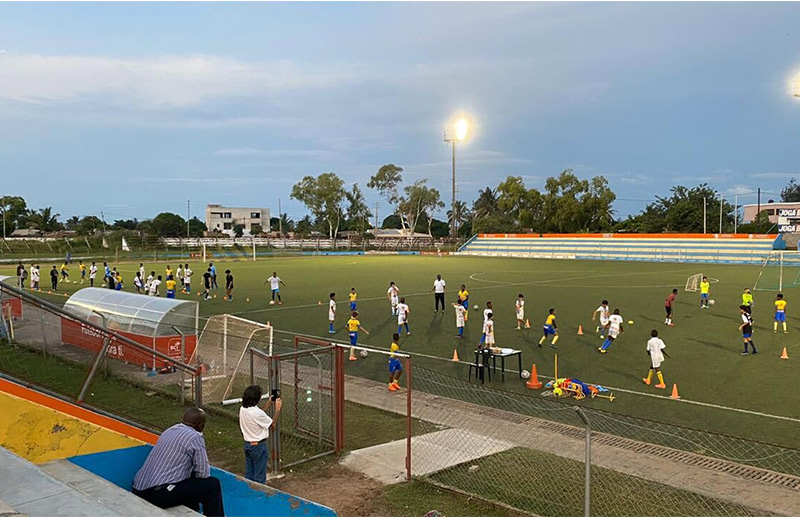 This client reordered 12pcs 240w high mast lights for another tennis court in 2020 March,and told us there will be more projects coming in the near future;Its a beautiful destiny to meet this client and we will be glad and grateful to serve more clients like him;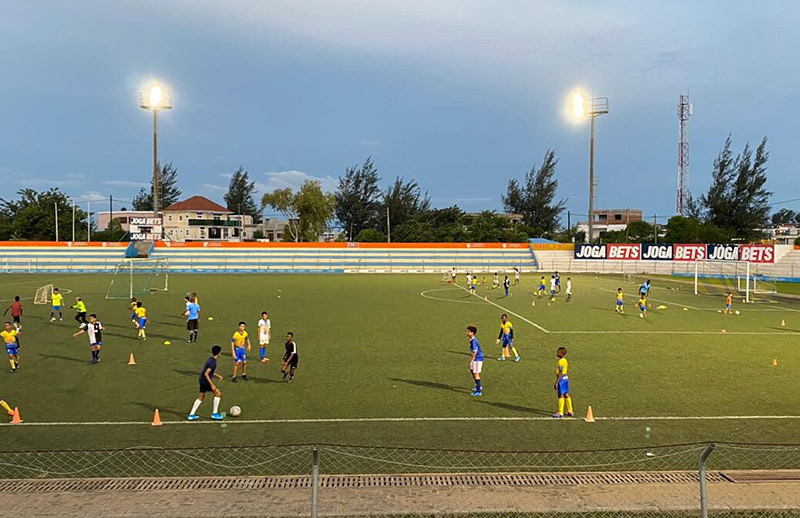 HISHINE can offer a complete customized product solution for you
HISHINE has 15 years of professional lighting solutions. Our products are one-stop service from independent research and development to production and shipment. We mainly solve professional small and medium-sized football field lighting, sports lighting, square lighting, parking lot lighting, warehouse lighting, etc. Engineering solutions.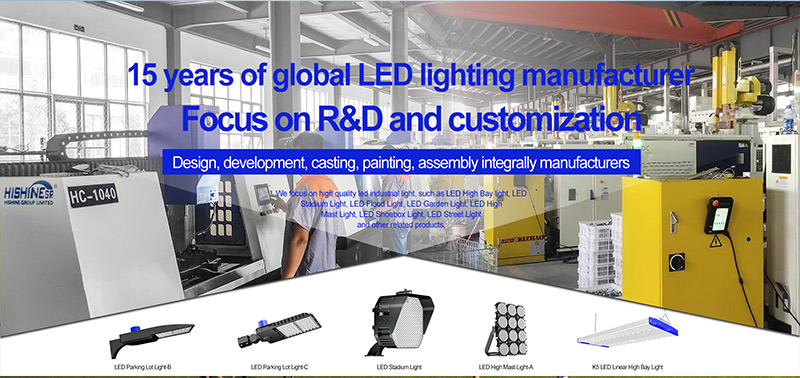 Everything is oriented to the needs of customers, with the most professional technical team to provide you with the best solution, welcome your inquiry!
HISHINE have so many years experience on the stadium project, if you are working on the project, please feel free to contact info@hishine.cc to get a free DIAlux simulation.
Why choose HISHINE?
1. HISHINE is a professional R & D manufacturer.
2. Provide one-stop service for design, lighting and installation instructions.
3. World's top design system, easy installation and more convenient maintenance.
4. 15 years focus on glare and light pollution control.
Why choose HISHINE?
1. High lumens, saving 40% of electricity cost
2. Unique light distribution technology effectively controls glare, enhances sports comfort and the experience of watching games.
3. Separate control technology of lamps and drives increases the flexibility of the system and can effectively reduce the load on the road or light pole.
4. Advanced remote dimming function, which can automatically adjust the luminous flux output as required to meet the lighting needs of the venue.
5. HISHINE's lighting technology surpasses traditional lighting in the past, bringing a better experience to athletes, spectators and TV broadcasts.
6.HISHINE's constantly pursues high quality, ease of use and installation of products, saving installation and maintenance costs
7. We are not only the luminaire makers, but also designers for the comfortable light.
8. 10-year constant illumination guarantee on site.