Project time: 2021.05.14
Project information: ShenZhen,China
Products used: LED Stadium Light 600W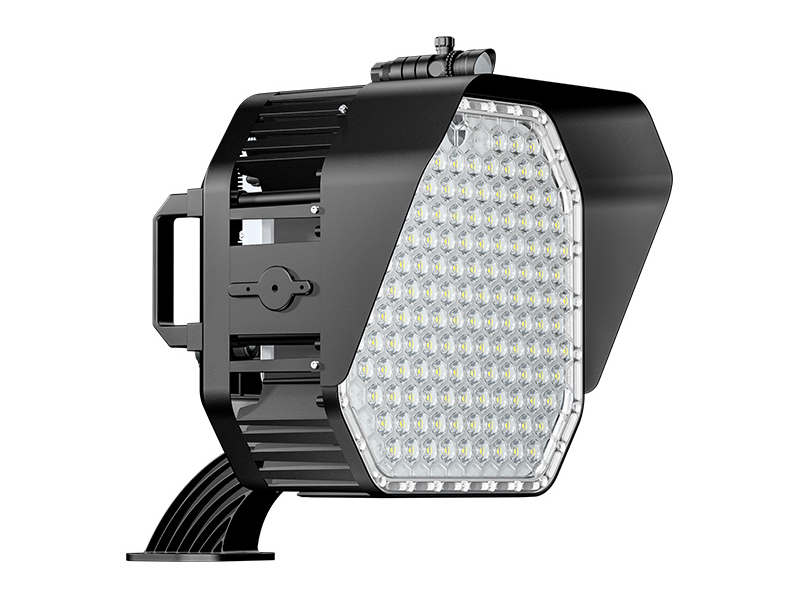 Many people may have only heard of golf, and have not actually played golf, because it was originally an aristocratic sport. Even now, it is also a relatively expensive sport. Why? ? Because of the high requirements for the venue, the penetration rate is not so good. However, some resorts have chosen to build golf courses. For example, the hot spring resort in Detroit, the United States in the case today, they built a golf course in the resort, but They also face a problem, and that is the lighting problem.
Although we usually see people playing golf in the daytime, there are actually many people playing golf at night, especially in some resorts. Since the guests like to play golf at night, one of the problems to be solved is Lighting at night is a problem, because golf is a sport that requires a good field of vision. Only when the field of vision is good can the angle of play be accurate.
When this customer found us at HISHINE, he put forward their problems and needs to us, requiring us to achieve sufficient lighting throughout the venue, no blind spots in the line of sight, no glare, and good lighting quality. After receiving the customer's demand, we sent someone to conduct an on-site inspection and provided the customer with a perfect lighting solution according to the golf course's lighting standards.
We have adopted a high mast method in the golf course, and equipped with 2 LED Stadium Light 600W on each mast, which can perfectly solve the problem of insufficient lighting at night, and adjusted the lighting angle according to the needs of customers. While causing glare to people, it also ensures sufficient vision.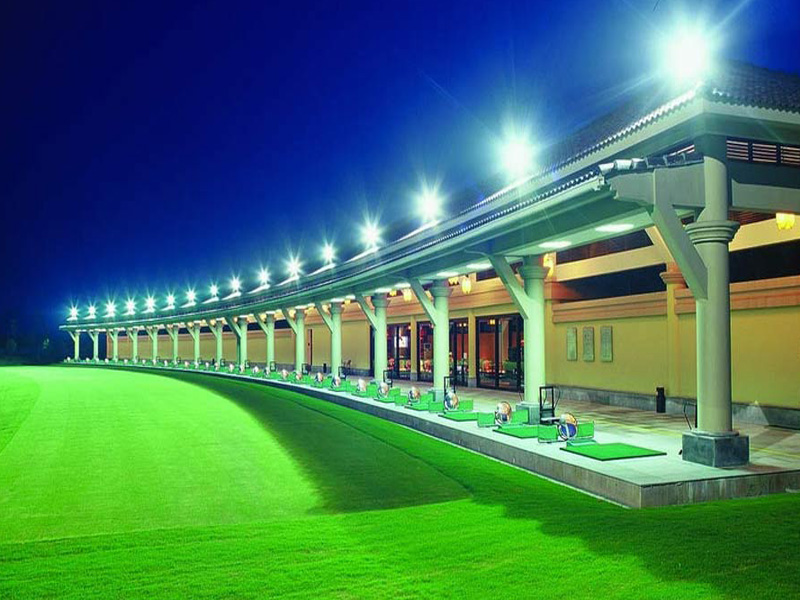 HISHINE Group Limited provides professional lighting design
The professional team conducts simulation calculations based on the equipment layout of the original site, and strives to bring customers the best design solutions and effects.
HISHINE can offer a complete customized product solution for you
HISHINE has 16 years of professional lighting solutions. Our products are one-stop service from independent research and development to production and shipment. We mainly solve professional small and medium-sized football field lighting, sports lighting, square lighting, parking lot lighting, warehouse lighting, etc. Engineering solutions.
Why choose HISHINE?
1. HISHINE is a professional R&D manufacturer.
2. Provide one-stop service of design, lighting and installation guidance.
3. The world's top design system, simple installation and more convenient maintenance.
5. High lumens, saving 40% of electricity bills.
6. Unique light distribution technology can effectively control glare and improve sports comfort and game viewing experience.
7. The separate control technology of the lamp and the driver increases the flexibility of the system and can effectively reduce the load on the road or light pole.
8. The advanced remote dimming function can automatically adjust the luminous flux output according to the needs to meet the lighting needs of the venue.
9. HISHINE's lighting technology surpasses the previous traditional lighting, bringing a better experience for athletes, audiences and TV broadcasts.
10. Hisense constantly pursues high-quality products, ease of use and installation, and saves installation and maintenance costs
11. We are not only the manufacturers of lamps, but also the designers of comfortable light.
12. A 10-year constant illumination guarantee on site.
What you should know about HISHINE
The workshop with an area of up to 40,000 square meters brings one-stop production capacity: die casting department, sheet metal department, surface treatment department, SMT department, automatic assembly production line and testing equipment. All products are strictly inspected before being delivered to customers, and the quality and quality are trustworthy.