HISHINE has R&D, design, sales and integration manufacturers in China. HISHINE follows the market to adjust its strategy. From the beginning of 19th to the end of 19th, through customer feedback and market research, it is the top LED lighting equipment for large stadium lighting and non-professional small and medium sports lighting (such as football, baseball, tennis and golf courses). Carry out R&D and design to help customers use the least solution to achieve high light efficiency, long life, ease of use and quick installation. This solution saves 40% of energy, and considers labor costs in maintenance and installation. HISHIEN does not provide the latest high-efficiency LED sports lighting system, but provides a complete lighting solution for the intelligent control system. This article will recommend the latest Hi-Shoo series LED stadium lights for HISHINE in 2020. Hi-Shoot is suitable for all types of outdoor sports, and considers outdoor sports facilities from the smallest to the most complex. We share with you the ultimate guide to choosing the best sports lighting.
Hi-Shoot irreplaceable choice
Hi-Shoot is a high-power LED stadium light. The power of the entire lamp module is 600W. Its light effect is 170lm/w, which is suitable for large, medium and small stadium lighting, airport lighting, square lighting, outdoor parking lot lighting, and other regional lighting places.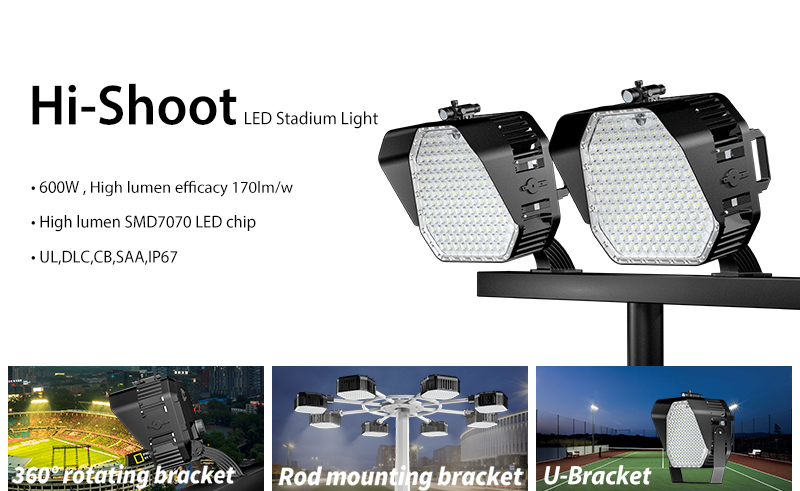 ● Ultra Slim
Premium Structural design,ultra slim, without bulky components, which greatly reducing shipping cost and labor, and make the lamp structure safer and more scientific.
• Unique design
Anti-bird and leaves, independent cooling of light source and driver, which will reduce light decay.
● Super bright
high lumen efficacy 170lm/w, saving cost by 40%
● High-efficiency SMD chip
High lumen SMD7070 LED chip, 40% stronger than SMD3030 penetration, 10% stronger than SMD5050 penetration
● Various Beam Angle
Beam Angle: 15°, 30°, 45°, 60° are available. The lens adopts hexagonal honeycomb design and UV stabilized materials.
● Support TV broadcast standard
● High Impact Resistance
Meet IK10 standards. Protected against 20 joules of impact (the equivalent to the impact of a 5kg mass dropped from 400mm above the impacted surface).
● Anti 17-level Wind Power
The air convection structure of the luminaire can effectively reduce the wind load, lightweight and small windward surface, and has strong wind resistance.
● Extraordinary Thermal Management
Unique air convection radiator design provides superior ventilation efficiency. Air is freely flowable among the pins in any direction, maximizing heat dissipation and lifespan of the LEDs.
● High Protection Level up to IP67
silicone rubber ring sealing process, IP grade reach IP67, completely prevents dust invasion and heavy rain.
● Certificates
UL 、DLC 、CB 、SAA 、TK10 、IP67
● Multiple Mounting Options
Various mounting brackets, 360 ° rotating bracket, round pole bracket, U-Bracket
Hi-Shoot LED Stadium Light is a unique patented product. From the unique appearance design to product installation, each detail has unique advantages. The above are conventional configurations. HISHINE can be customized according to customer needs.
Football field and stadium light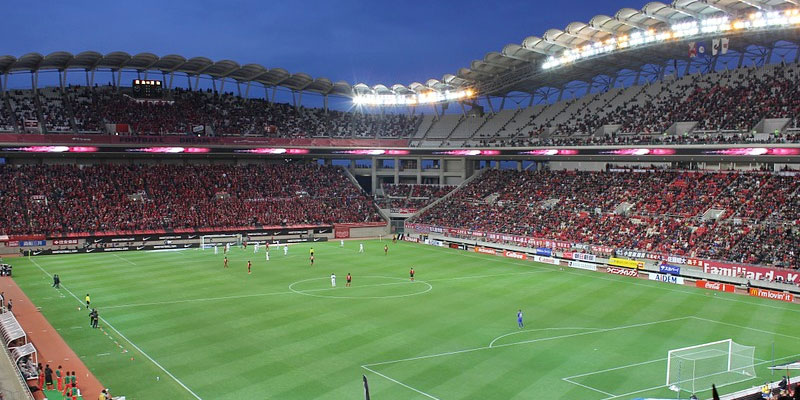 The lighting quality of a good football field depends on the lighting level, brightness uniformity, and glare control. Therefore, effective lighting can maximize the chance of people participating in the game. The requirements for this lighting will also increase. The best way to solve the glare is to control the projection direction, control the number of lights and the viewing position of the audience, and the brightness of the entire stadium environment. Relatively speaking, football field lighting is also divided into three categories of lighting: one is amateur football field lighting; the second is amateur football field lighting. The second one is semi-professional, and the last one is the lighting of professional football pitches. Several important factors that divide them are average ground illuminance, uniformity, and whether to broadcast TV.
Class I-For training and entertainment purposes, the horizontal illumination is about 200 lux and the uniformity is 0.5. Some campus football stadiums and campus stadium lights are usually classified in this category.
Class II-Used in certain leagues and clubs, the horizontal illumination is about 500 lux, and the uniformity is 0.6. This is the football stadium lighting standards and regulations for semi-professional stadiums.
Category III-The stadium is used for the National Games and its horizontal illumination is about 750 lux with uniformity of 0.7. Standards have been used in professional stadiums.
Some special large and highly professional stadiums comply with the latest LED lighting fixtures FIFA and UEFA standards for TV broadcasting. To meet these needs, they are national competitions or international competitions.
Its horizontal illumination is about 1000lux to 1500lux, uniformity U1 is 0.6, U2 is 0.8. Therefore, high-quality and high-performance LED sports lights must be installed in these sports fields.
LED Tennis court light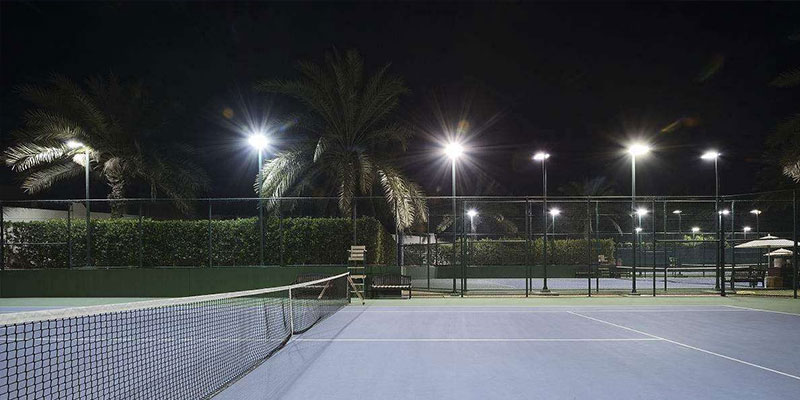 When lighting tennis courts, the goal is to ensure good visibility so that players and spectators can follow the game. The ball, regardless of its position and speed, should always be clearly visible.
When you need to install tennis court lighting or upgrade tennis court lighting, we need to ensure that there are good visibility and anti-glare lamps to ensure that athletes and spectators can follow the game, the ball, no matter where the ball is in the track and where The speed of the ball ensures that it is always clearly visible. So what issues need to be considered in the outdoor tennis court lighting design?
When designing outdoor tennis court lighting, the following issues should be considered:
1. Need to meet the local tennis court lighting requirements and qualification of lamps
2. For tennis court lighting, the size and layout of the court need to be clarified
3. Dialux lighting design, choose the right lamp
4. Installation
5. The impact of lighting on athletes and spectators
6. Cost savings
LED Baseball field light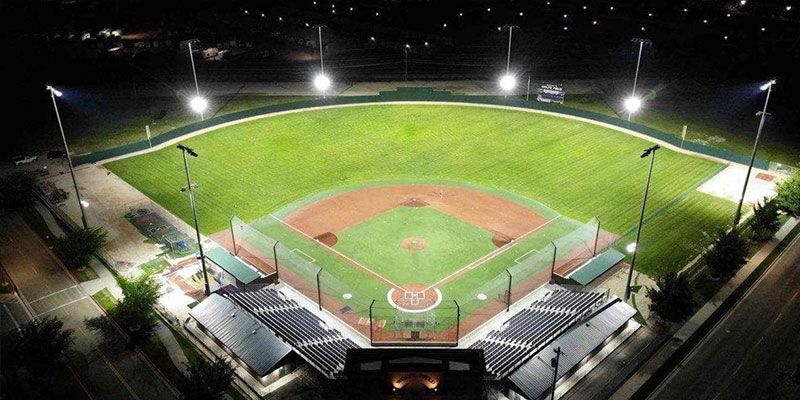 Baseball's main characteristics of baseball, collective, and antagonistic, which is both fun and interesting. Regardless of age, it is popular with young and old and loved by thousands of people all over the world. Baseball field lighting is a very large project. Each field has its own unique requirements, depending on the location of the field, the size of the field, and whether it is a field for small alliances or major alliances. Regardless of the level of the game, the lighting of the baseball field must ensure that every area on the field is evenly illuminated, and any lamps or radiation will not interfere with the game. Because a baseball game includes a very small object that moves at a very fast speed, the lighting must be much stronger than the lighting to play football.
led golf course light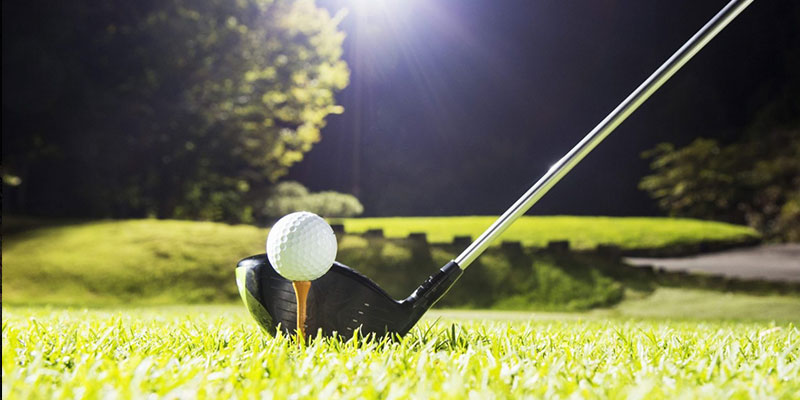 The golf course is one of the most expensive sports today. Most of these players belong to high society or rich businessmen. This is why the current golf club hopes to maximize profits by extending the game time tonight, which is also good for golfers. Because sometimes they do not have time to play during the day, it is beneficial to have high requirements for golf course lighting design. The LED can realize the correct illumination of the golf course. Whether it is a golf course or driving range lighting, LED can reduce management costs and provide a better experience for facility golf lovers.
LED Hockey field light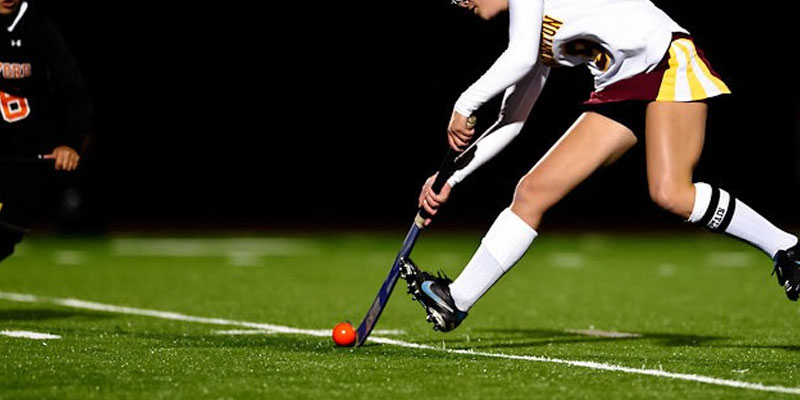 For sports field hockey stadiums, high-quality stadium lighting can not only bring excellent game results to high-definition live broadcasts but also provide a comfortable environment for athletes and spectators. In addition to having sufficient brightness, the best lighting system for the hockey field should also have anti-glare and non-flickering characteristics to improve the sight of athletes and spectators. Let's take a look at the fun of using LED floodlights to illuminate a hockey field or club and replace the metal halide lights, HPS, and mercury vapor lights.
led horse arena light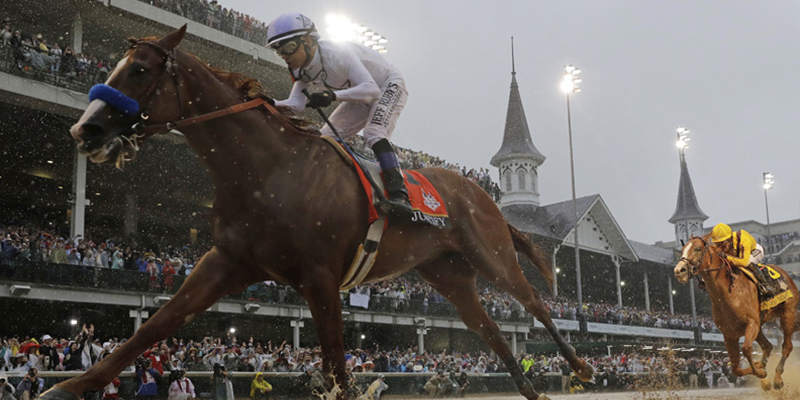 Due to its lawn lighting requirements, lighting outdoor or indoor horse arena is not an easy task. HISHINE has launched a new series of horse arena sports lights. The products include anti-glare, anti-shock, waterproof, bright, and long-distance lighting. In addition, horse arena sports lights have an extremely high lighting efficiency of 170lm/W, which is 300 to 400% higher than traditional metal halide or halogen lamps. Therefore, we can always provide you with the best floodlights. To help you with your lighting project, we provide free horse arena lighting design. Let's see how to properly illuminate the stage.
led Cricket Field Light
The lighting requirements of the cricket court are very high. The required lux level varies with the type cricket court. For a cricket playground that is often practiced and entertaining, we need 250 to 350 lux, which is enough for players to have a gentle competition among the players. Then, professional games need 500-750 lux, with higher brightness, because the exercise is more intense, high-intensity lights can stimulate the vitality of cricket players, thereby improving their performance. Cricket grounds for hosting international broadcast competitions require the highest standards of 1500 to 2500 Lux. This is because it provides a clearer environment for photo and video shooting.
LED Rugby Field light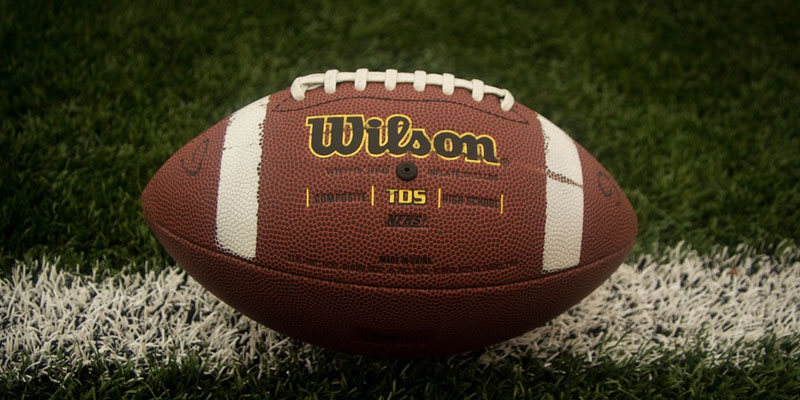 The purpose of lighting on the Rugby Field is to protect players and referees from glare. The lighting should provide uniform lighting over the entire pitch. It should also ensure that the full flight of the ball can be seen while providing good viewing conditions for athletes, officials, and spectators. It is one of the best choices to replace metal halide LED floodlights with more advanced LED sports lights.
led Softball Field Light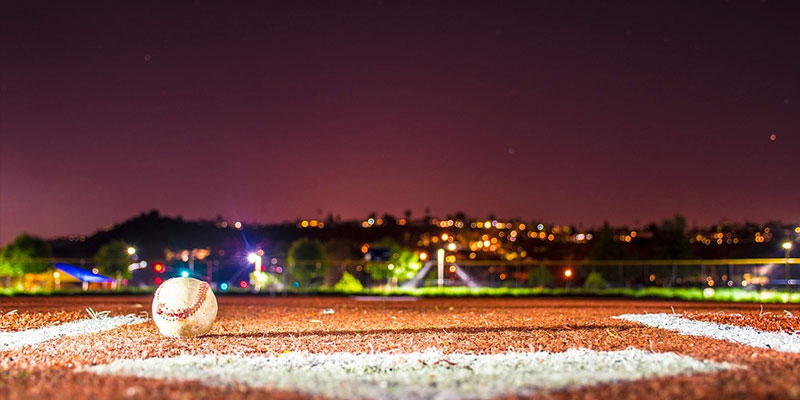 Softball field lighting is a very large project. Each field has its own unique requirements, depending on the location of the field, the size of the field, and whether it is geared toward minor leagues or major leagues. Regardless of the level of the game, the lighting of the softball field must ensure that every area on the field is evenly illuminated, and any lamps or radiated light will not interfere with the progress of the game. Softball field lighting is very important for players and fans. The game can be held day and night. However, most game nights are fun. Therefore, the stadium should have excellent lighting.
LED Seaport Lighting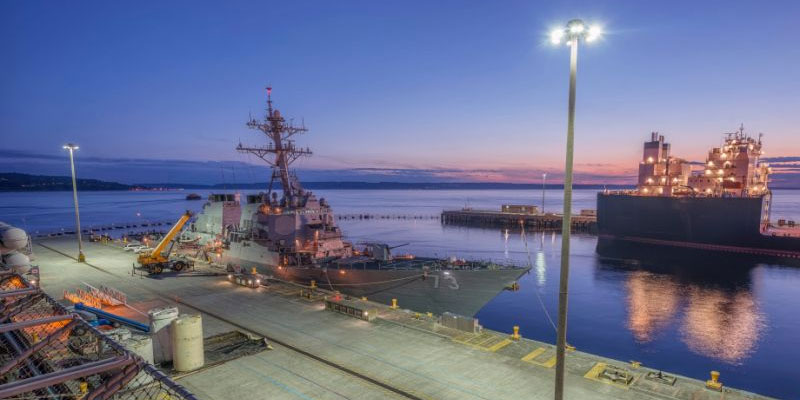 HISHINE provides the harbor, port, and all related lighting equipment to illuminate your port. In order to replace and refurbish metal halide lamps, high-pressure sodium lamps and HID lamps, high-pole LED port lighting is a wise choice because it can reduce a lot of energy waste by 85%.
Race Track Lighting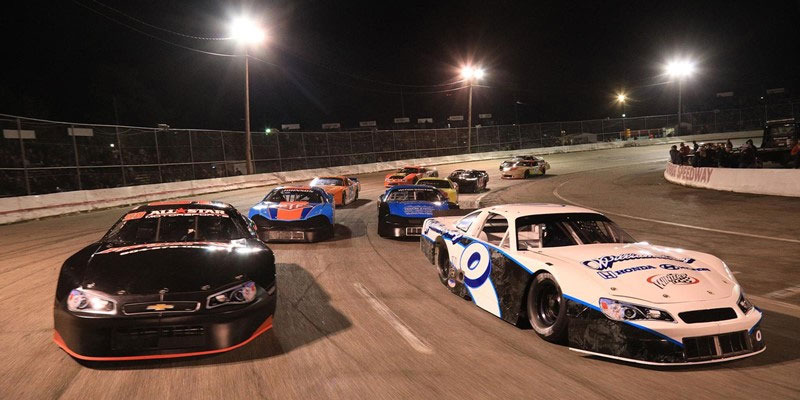 With the continuous improvement of professional and amateur racing speeds, good track lighting can help improve the safety of racers and spectators by providing bright and uniform lighting for the track. Today, LEDs have higher energy efficiency and durability. Therefore, LEDs are often installed and began to replace traditional lightings, such as HPS, metal halide, mercury vapor, and halogen floodlights. Our track lighting system can be used for entertainment or international competitions such as NASCAR and Formula One World Championships. , Let us explore how to use LEDs to illuminate the track and the arena.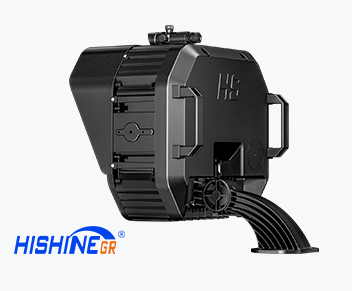 Hi-Shoot LED stadium light
It has excellent performance even in the harshest environment.

·High lumen efficacy 170lm/w
·Beam Angle: 15 °, 30 °, 45 °, 60 ° are available
·Support TV broadcast standard
·Tailor-made layout for your site plan
·Each LED lamp can replace up to 1,000 watts HID lamps
conclusion

If you plan to upgrade your old stadium lights to LED lights, then you should make a decision quickly. Energy-saving LED lights are obvious winners in all aspects of lighting. We provide free lighting design services to better assist your sports lighting projects. Please feel free to contact us via email at

info@hishine.cc

.