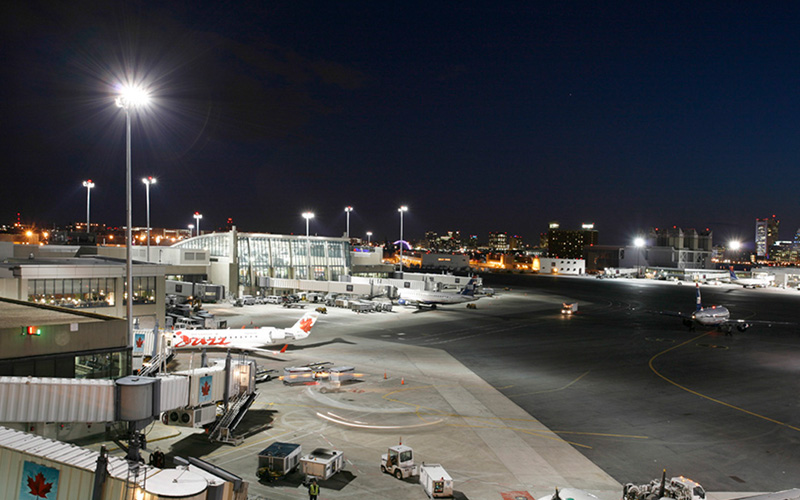 Since 2010, HISHINE has been a pioneer of high-quality large-scale outdoor LED lamps. We have been focusing on Airport apron LED lighting, high mast ramp lighting, freight platform lighting, mobile tower lighting, general aviation area lighting, parking lot lighting, and large-scale lighting technology. So when you need a solution, HISHINE is an ideal Partner.
We are in an ongoing research and development process, leading the market with advantages in efficiency, reliability, thermal management, power consumption, and installation. Our Airport apron LED light can be adapted to high-temperature environments to provide reliability in hot climate conditions.
With the development of the times, airport operators have been looking for solutions that can not only reduce operating costs but also improve the passenger experience. LED energy-saving lighting obviously meets the requirements.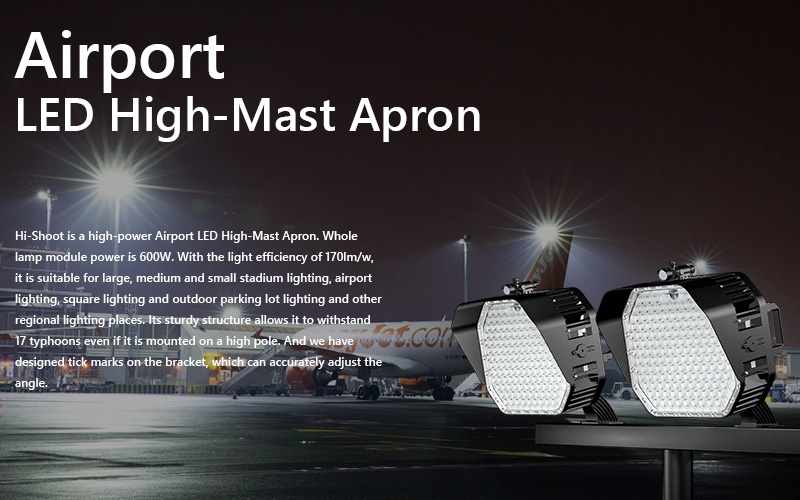 Airport lighting can be roughly divided into three main areas: high mast outdoor lighting, apron, large area lighting for roads and parking lots; ground lighting for runways, taxiways and approach paths; and indoor terminal lighting.
In this article, two LED series is recommended for airport lighting applications: Hi-Robot LED high mast light series and Hi-Shoot Airport apron LED light series. Please refer to Design Tips to learn how to estimate the type and number of LEDs required by each module for the required light output. The importance of illuminance simulation to prove and verify the light distribution of the design configuration will be further emphasized.
why?
LED Lighting expertise
We focus on the design of innovative LED lighting solutions. Product design takes into account the service life and easy integration. We also work with design consultants, engineers, contractors, and suppliers to provide fully compliant solutions.
▪ We are a leading manufacturer of LED lighting for airport apron LED lighting.
▪ We provide simple retrofit solutions.
▪ Our lamps are efficient and durable.
▪ We use proprietary technology.
▪ Our solution is low glare.
Quality and reliability
Our products are produced at the highest quality. All metal parts are laser cut, bent, and painted on site. All finished products are tested offline before packaging and transportation. We provide high-quality manufacturing processes. We run audited ISO 9001 and constantly monitor and improve our processes. We have also passed the certification required by DLC and UL. In addition, we always pass all facility audits conducted by independent certification authorities.
Airport apron LED light is your best choice of lamps
▪ Reduce energy consumption.
▪ Reduce maintenance costs.
▪ Minimize the impact on the environment.
▪ Comply with local or international requirements.
▪ Of course, the lighting quality can be greatly improved to help your operation proceed safely and smoothly.
Wide range of applications
Airport apron LED lighting is not only suitable for airport aprons and roads. Many related applications that require high mast lighting are also turning to LED technology to obtain these and other benefits. Facilities include large industrial sites such as seaports, railway freight yards, parking lots, service areas, plazas, and sports and entertainment venues where similar applications can be found. Facts have proved that when updating areas such as highway intersections and toll plazas, the benefits of improving night visibility are attractive.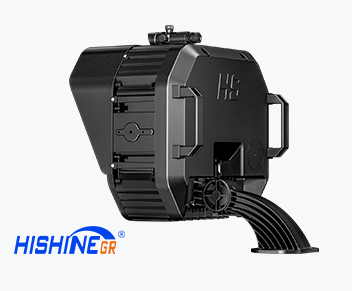 Hi-Shoot Series - Preferred stadium lighting
It has excellent performance even in the harshest environment.
·High lumen efficacy 170lm/w
·Beam Angle: 15 °, 30 °, 45 °, 60 ° are available
·Support TV broadcast standard
·Tailor-made layout for your site plan
·Each LED lamp can replace up to 1,000 watts HID lamps