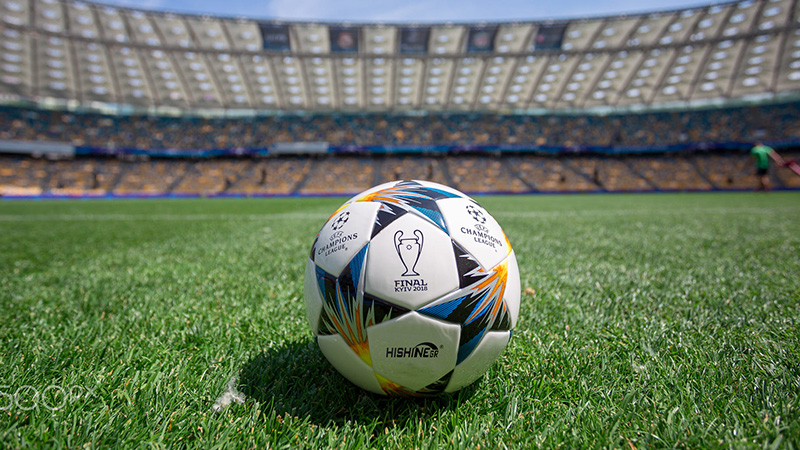 This is worthy of recognition, football is one of the most popular sports all over the world. There are enthusiastic fans everywhere in the world, and even many fans costed a high price on buying freight tickets and admission tickets to watch the game, and that's just to support their favorite clubs or players. If you've ever attended a football match, then you will know that this is not just a sporting event. This is another kind of experience. When watching the game, the enthusiasm, excitement and love for the sport is obvious. In order to provide the best live viewing experience with the audiences, the design include the led stadium lights, led lighting poles, grass, etc., and it may not be surprising to invest a lot of money to build the stadium field.
Of course, in addition to world-class football stadium field, many football fields are also built for the community. That allows children, young people and the elder to stay away from the streets, and they can spend more time on exercising in the fresh air outdoors in the sun. The sports of playing football is much more fun than that of jogging every morning, which is very good for your health and binds the community and players together. A good football stadium field can also become an effective source of income for the community. Therefore, the establishment of a football stadium field is very meaningful to the community.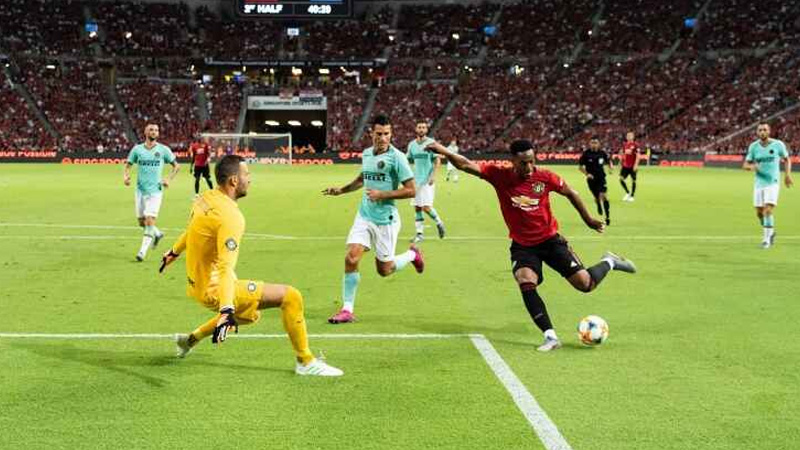 The actual cost of a football field depends on many factors. The main factors of the size of the site and the total cost of the materials used, also need to consider the off-site facilities, including stadium lighting, stands, fences, etc. Before starting the construction of your football stadium field, an experienced team in American Stadium Construction will Central American Sports Construction will help you to make the budget and needs. They will prepare a draft design for your information, all your design preferences and budget will be considered. For the small piece of land, it would need tens of thousands of dollars to build.
If you want to have a proper stadium field, you need to realize the off-site facility. Such as led sports light, stands, fences and other equipment related to stadium field. It's noted that you want the athletes to enjoy fun, but you should want the audiences to watch the athletes actually. Therefore, you invest in appropriate stands and fences, but you can immediately recoup your costs by buying tickets and participating in the competition. In addition, the good stadium field lighting settings, which will enable your play in the dark time of white day and night. If you have never participated in an overnight game, then you will not know what you will miss. At the present, according to the size of the stadium field and led lighting requirements, there will be different cost standards for your options.
Next, you need a suitable dressing room and coaching room. In addition, goal posts, balls, grass and goals are needed. You can choose these according to your different budget.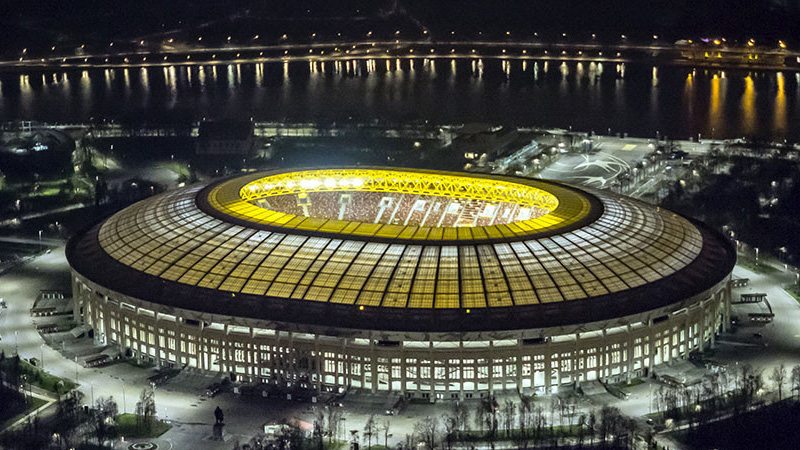 For build a world-class football field for major sports events, the cost can be as high as hundreds of millions of dollars, sometimes even billions of dollars. For example, it was reported last year for the FIFA World Cup stadium built in Russia Krestovsky Stadium or St. Petersburg cost about $ 1.1 billion, becoming one of the world's most expensive stadium. The stadium field were built for several years. And its cost that initially estimated was about $248.9 million, but the budget that exceeded eventually was more than 500%. However, since all corruption allegations surrounding the entire event, the actual cost estimated at more than the official statement announced.
According to reports, Qatar World Cup will spend 8 billion to $ 10 billion to build nine new stadium fields and renovation of three stadium fields, the highest delivery and Heritage Committee Secretary General Hassan Al Ta Wadi said. The stadium fields will be held in 2022. Under the proposal, these stadium fields will achieve zero carbon emissions and climate control.
In short, the construction of large stadium field is a huge expense. Good LED flood light is very important for large stadium fields. This not only brings a better viewing experience to the audience, but also plays a important role in the performance of the athletes. Hishine stadium flood led light use ultra heat dissipation with LED industry leading technology. Combining high optics system and high transmission glass design, the led light can be provided with higher quality lighting. For free maintenance and flexible installation method, you can install it on your existing foundation. In structure, a lot of materials and labors can be saved, and its lifespan can be designed to use for 30 years. For efficiency, brightness and glare leakage control of led stadium lights, it is better than other semi-professional solution of outdoor LED stadium lighting. Therefore, the led sports field light after replacement will reduce power consumption. Green and environmental protection have always been the goals of Hishine.

In short, there are many things to do to build a large football stadium. Good LED lighting is very important for large stadiums. It can not only bring the audience a better viewing experience, but also play a role in the performance of the athletes. RGB lighting can drive the atmosphere of the scene. HISHINE stadium lights use advanced technology of superconducting heat dissipation. Combined with high-efficiency lamp beads, the whole lamp reaches 170LM/W, and fewer lamps are used after replacement, so it consumes less power. . Maintenance-free, flexible installation method, can be installed on your existing foundation. It can save a lot of materials and labor. The long-life design can be used for 30 years.(Learn more about stadium lights)