In contemporary society, people continue to pursue the concept of environmental protection, energy saving, and green. This way, solar street lights have entered people's lives. Nowadays, such street lights are used in geometric places in society, such as institutions, factories and mines, schools and squares. The figure of solar street lights can be seen. There are many street lamp manufacturers involved, and the quality of solar street lamps is very important to be paid attention to. There are also many key points related to quality, which must be paid attention to in production and application.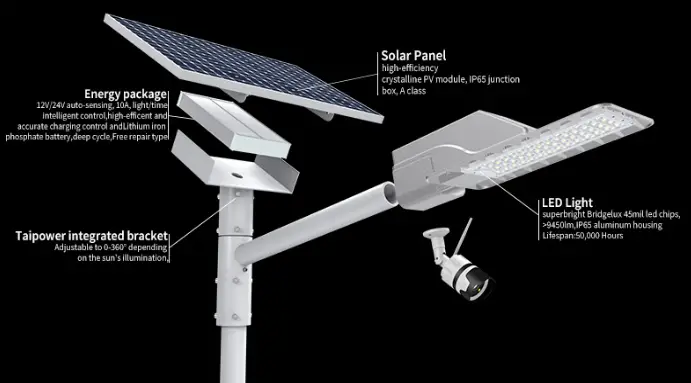 1. Good heat dissipation
We must pay attention to the characteristics of the heat dissipation system of street lamps, and contemporary street lamp heat dissipation systems basically involve several types, first of all, die-cast aluminum, the other is aluminum profile, and the second is that the radiator should be sufficient in production and application. Many street lamp manufacturers pay attention to 90W heat-dissipating street lamps, and the installation of 120W street lamps saves money. If the solar street lamp heat dissipation equipment cannot keep up, the light decay in the application will be large.
2. High chip quality
In the application, we should also pay attention to the LED chip used in the LED street lamp. The chip is a very important part of the LED street lamp. The quality of the chip affects the life of the LED street lamp, and also involves many aspects such as brightness and light color. The quality of ordinary LED chips is good, and the chips among them have little difference in domestic and international quality, and they all have high-quality application characteristics.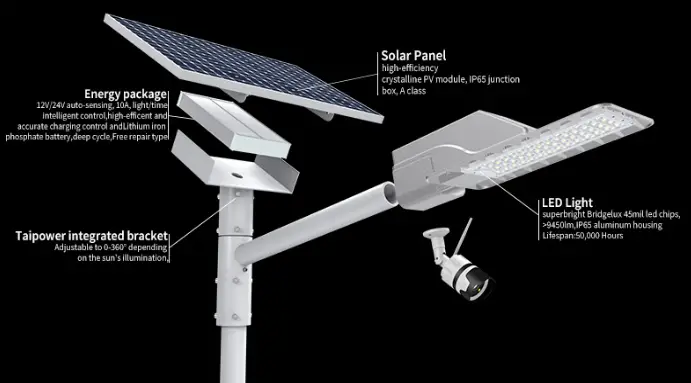 3. Long application life
In the application process, the warranty time of LED street lights is also very tight. LED street lamp manufacturers with very good quality have a very long warranty. The general warranty period is above 5 years, so it can be said that it has long-term application compliance.
4. Full brightness
The brightness characteristics of LED street lights are also very tight. The brightness of LED street lights is the tense component of people's selection of LED lights. Under normal circumstances, the brightness of LED street lights is around 110LM/W, and the higher the brightness per watt, the higher the number of lumens involved in solar street lights.
Therefore, it can be said that the street lamps produced by street lamp manufacturers have many characteristics. Only when you pay more attention to the production and application process, can you choose a good street lamp to meet people's application needs.
5. Hi-Small Led Solar Street Light Product Parameters
Part Number
HS-STG30W
HS-STG50W
HS-STG70W
HS-STG100W
Wattage
30W
50W
70W
100W
Lumen Output
3900lm
6500lm
9100lm
13000lm
Solar Panel
50W/18V
70W/18V
90W/18V
120W/18V
(Monocrystalline silicon)
Solar Panel Size(MM)
670*540*25
670*540*25
770*670*30
920*670*30
Battery
275WH/12V
385WH/12V
550WH/12V
800WH/12V
LED Chip
SMD 3030
Luminous Efficacy
130LM/W
CCT
3000K-6500K
Mounting Height
5-8M
8-9M
9-10M
10-11M
Install the distance
20-32M
32-36M
36-40M
40-45M
Storage Temperature
0℃~+45℃
Operating Temperature
-14℃~+70℃
Discharge Time
adjustable wet weather 3 days (24hours to 36 hours)
Controller
24V MPPT controller (time + light control)
Beam Angle
Type III, Type IV, Type V
Intelligent control
Night sensor + PIR motion sensor+Remote Control andCamera Monitoring
IP Rating
IP65
Warranty
5 years