Project time: 2021.04.01
Project Information: Kuala Lumpur, Malaysia
Products used: LED UFO High Bay Light 200w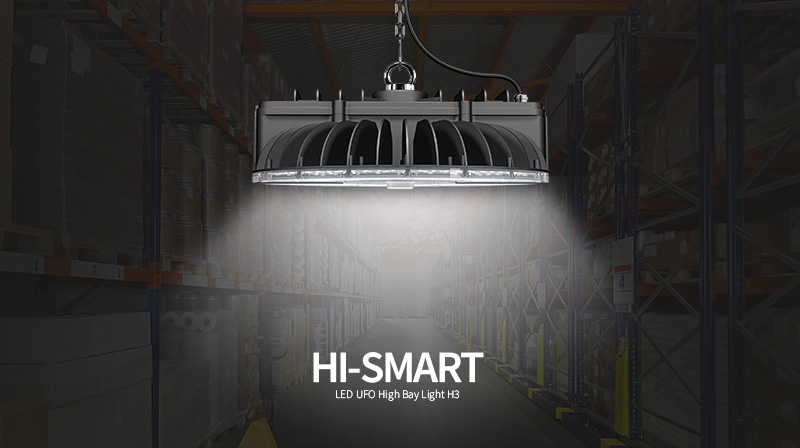 As one of the international sporting events, badminton has always been very popular among people, especially in Asia. Basically every country likes to play badminton. In Malaysia, the popularity of badminton is not lost to other sports. Today our customer is from Kuala Lumpur, Malaysia. They recently built a professional badminton court with a large area, but what needs to be solved urgently is about Lighting problems in venues.
After they found HISHINE, considering that this badminton hall is for professional training, HISHINE sent a professional team to inspect the venue. According to the standards of the Olympic badminton courts, the clearance height of the badminton courts must be more than 12 meters, and there are different standards for the brightness and uniformity of the lighting, as shown in the figure below.

After continuous simulation and calculation, we finally submitted a perfect solution to the customer. The customer's stadium is very large, and there are a total of 20 badminton courts, and the ground is more than 12m away from the top of the stadium, so we need to use higher power and higher lumen lights, so we chose our LED UFO High Bay Light 200W is used as the lighting product this time. And according to the customer's badminton court distribution, a total of 100 LED UFO High Bay Light 200W, 10 lights per row, after the perfect solution to the lighting, also satisfies the standard well, so as to avoid glare. Illuminate evenly.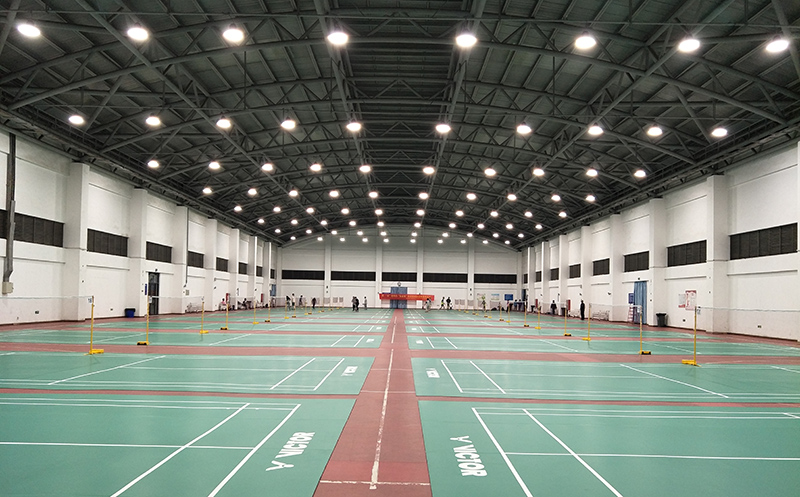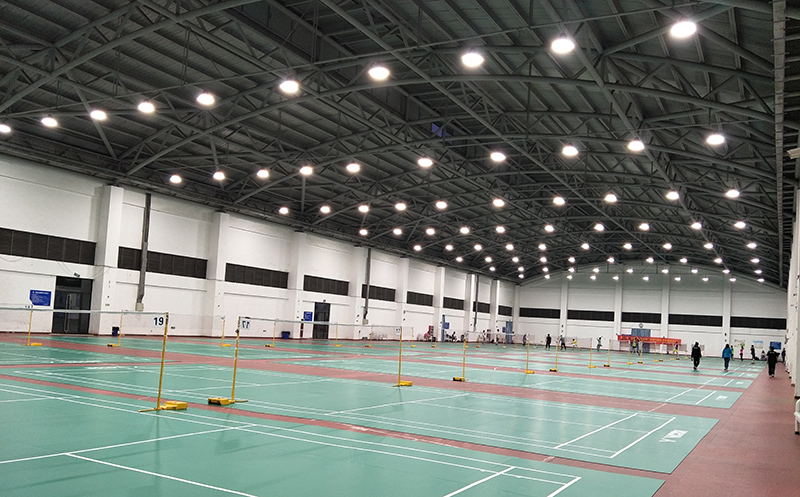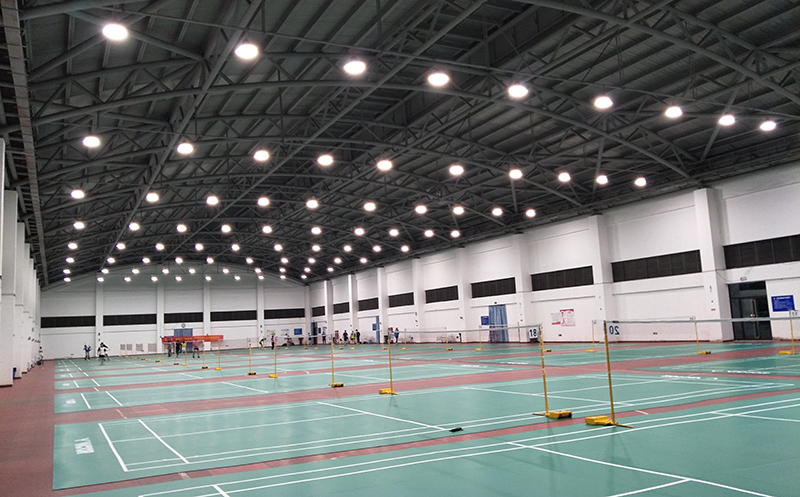 HISHINE Group Limited provides professional lighting design
The professional team conducts simulation calculations based on the equipment layout of the original site, and strives to bring customers the best design solutions and effects.
HISHINE can offer a complete customized product solution for you
HISHINE has 16 years of professional lighting solutions. Our products are one-stop service from independent research and development to production and shipment. We mainly solve professional small and medium-sized football field lighting, sports lighting, square lighting, parking lot lighting, warehouse lighting, etc. Engineering solutions.
Why choose HISHINE?
1. HISHINE is a professional R&D manufacturer.
2. Provide one-stop service of design, lighting and installation guidance.
3. The world's top design system, simple installation and more convenient maintenance.
5. High lumens, saving 40% of electricity bills.
6. Unique light distribution technology can effectively control glare and improve sports comfort and game viewing experience.
7. The separate control technology of the lamp and the driver increases the flexibility of the system and can effectively reduce the load on the road or light pole.
8. The advanced remote dimming function can automatically adjust the luminous flux output according to the needs to meet the lighting needs of the venue.
9. HISHINE's lighting technology surpasses the previous traditional lighting, bringing a better experience for athletes, audiences and TV broadcasts.
10. Hisense constantly pursues high-quality products, ease of use and installation, and saves installation and maintenance costs
11. We are not only the manufacturers of lamps, but also the designers of comfortable light.
12. A 10-year constant illumination guarantee on site.
What you should know about HISHINE
The workshop with an area of up to 40,000 square meters brings one-stop production capacity: die casting department, sheet metal department, surface treatment department, SMT department, automatic assembly production line and testing equipment. All products are strictly inspected before being delivered to customers, and the quality and quality are trustworthy.