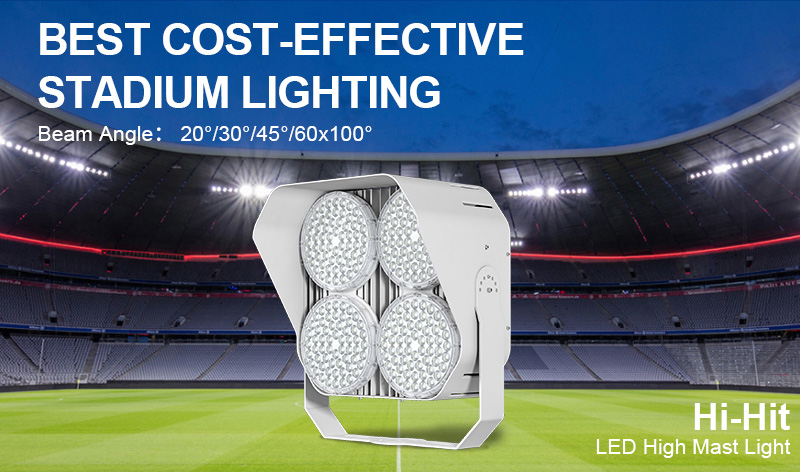 Hi-Hit LED High Mast light series, suitable for large-scale stadium lighting, suitable for large, medium and small football fields, tennis courts, badminton courts and other stadiums, parking lots, airports and other places. Our design light efficiency can reach 120lm/W, which can replace the traditional HID lamp with 1:1. For larger illumination areas, we designed narrow angles such as 20°, 30°, 45° and 60x100°, combined with precise aiming devices, light can be accurately projected to the illumination area. The sun visor can trim excess light and reduce the impact of light on the house during application
Hi-Hit LED High Mast light Dimensions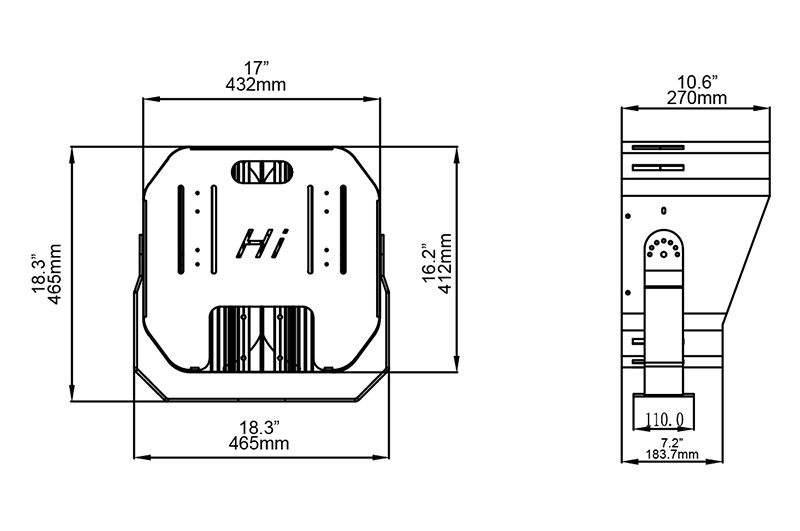 Hi-Hit LED High Mast light Specifications
Part Number

HS-HM500W-03

Input Power

500W

Lumen Output

60000lm

LED Chip

Lumileds 5050

Luminous Efficacy

120LM/W

LED Quantity

240pcs

CCT

3000K-6500K

Input Voltage

AC100-277V/347V/480V, 50/60Hz

PFC

>0.92

CRI

≥80

Beam Angle

20°/30°/45°/60x100°

IP Rating

IP66

Working Temperature

-30℃ to +55℃

Warranty

3 years

Lifespan

>30,000hrs

Material

Aluminum housing+PC lens

Dimensions

17" L x 16.2" W x 10.6" H

432mm L x 412mm W x 270mm H

N.G(KG)

10.5kg

G.W (KG)

15kg

Package Size

20.1" L x 19.1" W x 12" H

512mm L x 487mm W x 304mm H

Pcs/carton

1pcs
Hi-Hit LED High Mast Light function
Hi-Hit LED High Mast Lighting uses pure 6030 aluminum. The unique optical design can effectively reduce the glare effect. High lumen efficiency (about 120lm/w) can perfectly replace 1000-2000W MH or HID light. Energy-saving up to 70%, instant on/off operation.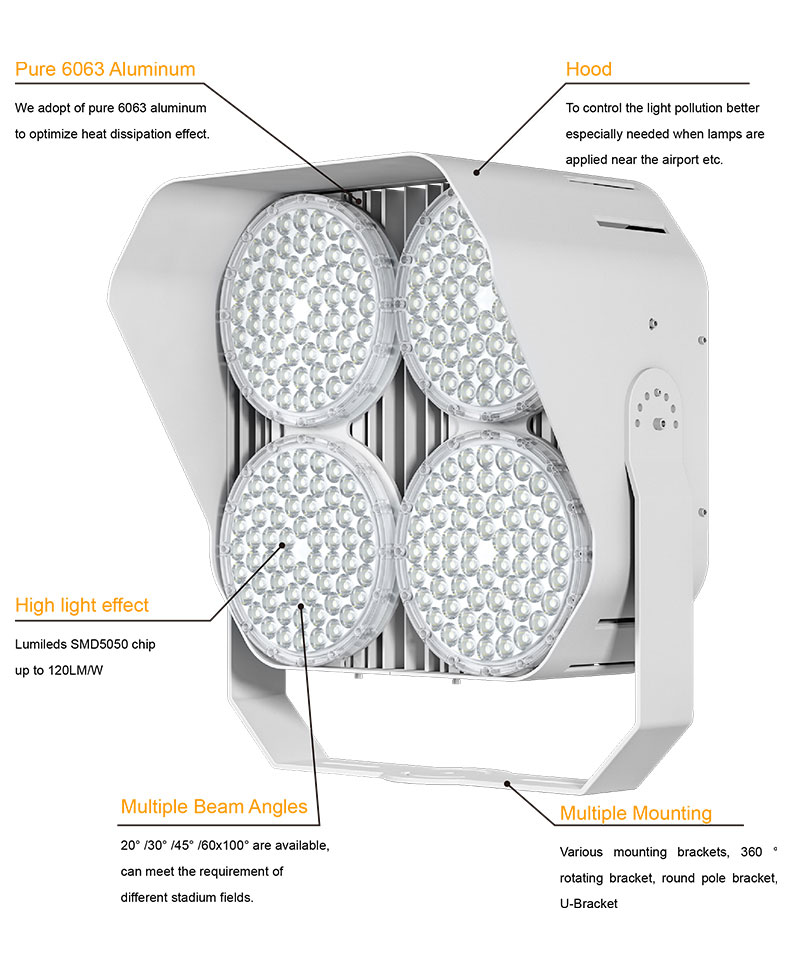 Sports Field Lighting Beam Angle
20°/30°/45°/60x100° are available.
The variety of beam angles are excellent for large venue applications and precise areas that require specialized illumination.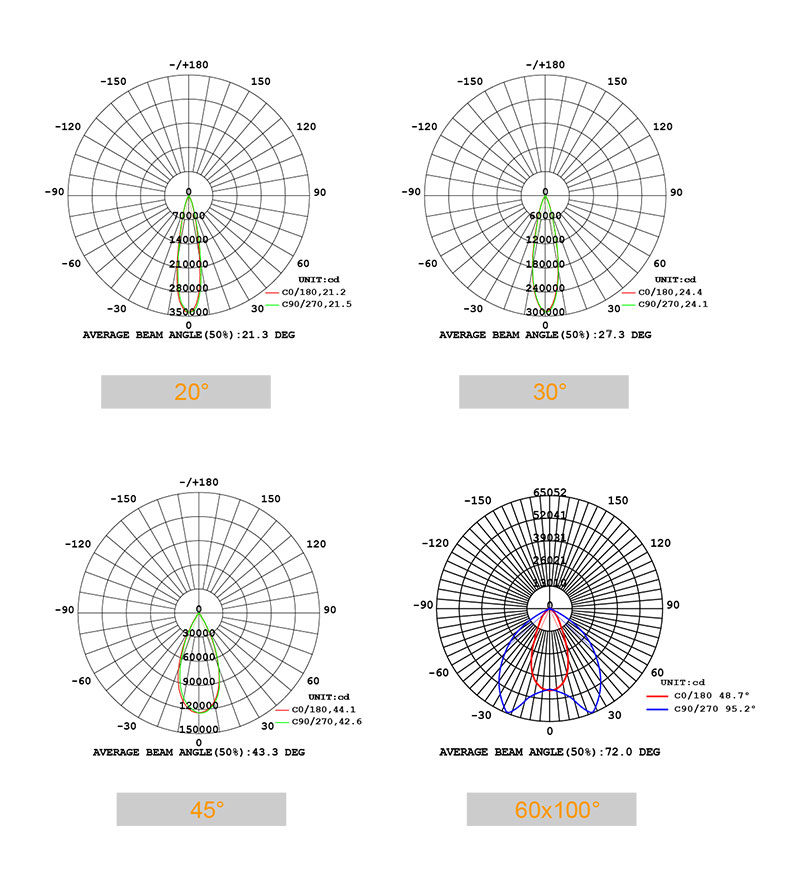 Hi-Hit LED High Mast light Multiple Mounting
Various mounting brackets, 360 ° rotating bracket, round pole bracket, U-Bracket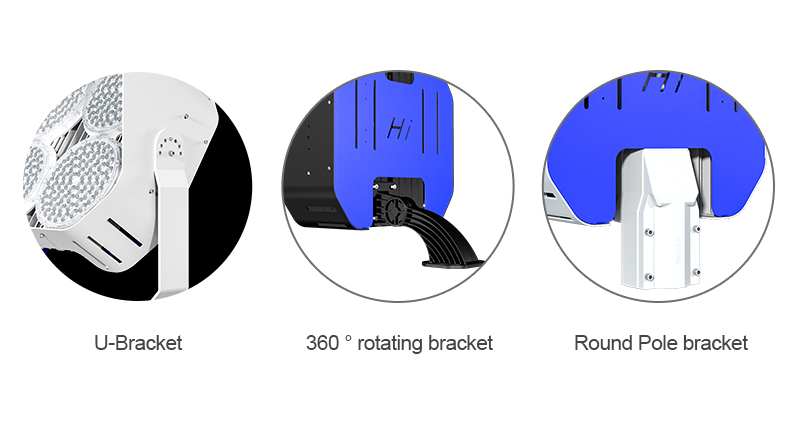 Hi-Hit LED High Mast light Application
Sports lighting widely used in sports field, large gymnasium, stadium, wharf, highway, village, court, toll stations,airport, plaza, pathway, architecture, industrial facilities etc.
Hishine Group Limited is a renowned company that specializes in providing IoT network solutions. As a member of the Wi-SUN Alliance, a global organization promoting interoperable wireless solutions, Hishine Group Limited is at the forefront of technological advancements. They offer a comprehensive range of products, including street lights, sports lights, and seaport lights, all integrated with cutting-edge IoT technologies. Their street lights, for instance, are equipped with intelligent sensors and remote monitoring capabilities, ensuring efficient energy management and enhanced safety. With their IoT network solutions, Hishine Group Limited enables seamless connectivity and data exchange between various devices, facilitating the implementation of smart city applications. Moreover, Hishine Group Limited takes pride in their self factory, where they maintain strict quality control measures and ensure the production of high-quality products. Their commitment to innovation, reliability, and customer satisfaction has established them as a trusted partner in the development of smart cities and the deployment of IoT applications.