Hi-rise LED Street Light is the most cost-effective professional LED street light launched by Hishine Group. Hi-rise was designed to provide customers with tool-free installation, lower maintenance costs, and lower operating costs. Hi-rise LED Street Light features modern streamlined geometry, exquisite design, attention to detail, and outstanding application performance, energy efficiency and system reliability.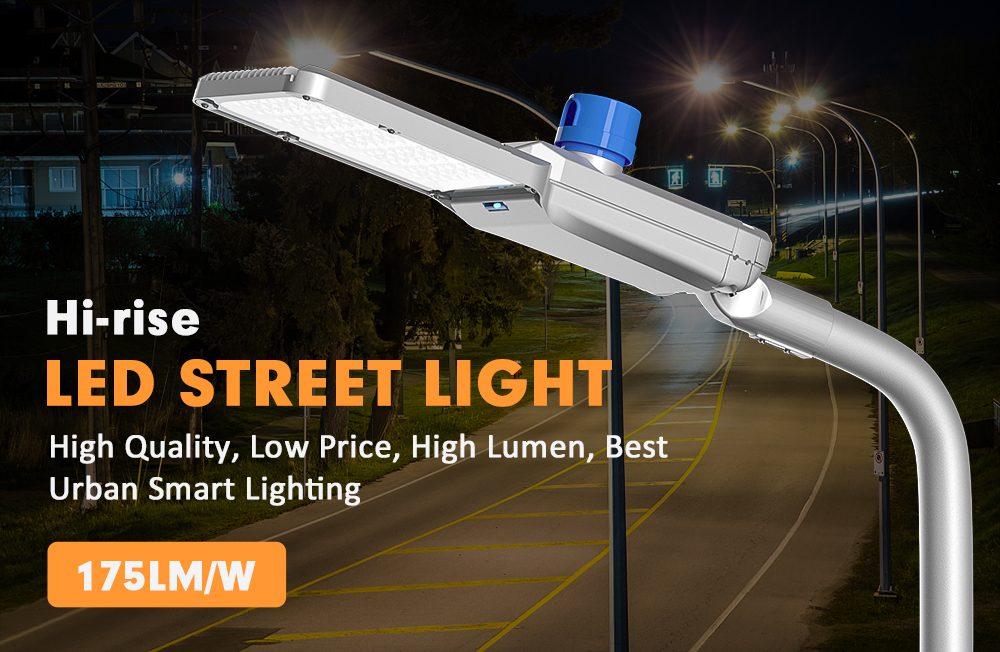 Advantages of Hi-Rise LED Street Lights
---
- Ultra slim heat sink design makes the lamp lighter and betier in heat dissipation
- High lumen SMD3030 chip, luminous efficacy 175Im/w
- Waterproof IP65,high thermal conductivity housing
- Beam angle TypeII,TypeIII,TypeIV,TypeV,25° 60° 90° PC lens
- Support smart control: photocell, motion sensor, lora, zigbee etc.

Beam angle:

Multiple lens Angle options,Type II, Type III,Type IV,Type V,25°/60°/90°
High light effect:

High lumen SMD3030 LED chip, high light efficiency, low loss.
Adjustable bracket:

Arm bracket with 90degree and 180 degree support, up and down 30degree adjusted
Dust cover:

Optional backplane design, dust-proof
Hi-Rise LED Street Light Parameters
---
| | | | |
| --- | --- | --- | --- |
| Part Number | HS-HB45W | HS-HB75W/100W/150W | HS-HB200W/250W |
| Input Power | 45W | 75W/100W/150W | 200W/250W |
| Lumen Output | 7875lm | 13125lm/17500lm/26250lm | 35000lm/43750lm |
| LED Chip | Lumileds 3030 | Lumileds 3030 | Lumileds 3030 |
| Luminous Efficacy | | 175LM/W | |
| LED Quantity | 64pcs | 96pcs/144pcs/192pcs | 288pcs/360pcs |
| CCT | | 3000K-6500K | |
| Input Voltage | | AC100-277V/347V/480V, 50/60Hz | |
| PFC | | >0.92 | |
| CRI | | ≥80 | |
| Beam Angle | 60°/90°/TYPE II, III, IV, V | 25°/60°/90°/TYPE II, III, IV, V | 25°/60°/90°/TYPE II, III, IV, V |
| IP RaTIng | | IP65 | |
| Working Temperature | | -30℃ to 55℃ | |
| Warranty | | 7 years | |
| Lifespan | | >50,000hrs | |
| Material | | Aluminum housing+PC lens+Glass cove | |
| Certification | | UL,DLC Premium,SAA,VEET,CB | |
| Dimensions | 599 L x 162 W x 108 H | 599 L x 162 W x 108 H | 742.5 L x 217 W x 108 H |
| N.G(KG) | 3.6kg | 3.6kg | 5kg |
| G.W (KG) | 4.2kg | 4.2kg | 5.8kg |
| Package Size | 641 L x 204 W x 311 H | 641 L x 204 W x 311 H | 784.5 L x 259 W x 311 H |
| Pcs/carton | | 2pcs | |
Hi-rise LED Street Light has obvious advantages in structural strength, corrosion resistance and heat dissipation due to its strong structure and smooth design. Secondly, Hi-rise LED Street Light has excellent light quality. 250 w Lumen Output can reach 43750 LM, Luminous Efficacy is as high as 175 w/LM, and there are TypeII, TypeIII, TypeIV, TypeV, 25 ° to 60 °, 90 ° a variety of optional light Angle,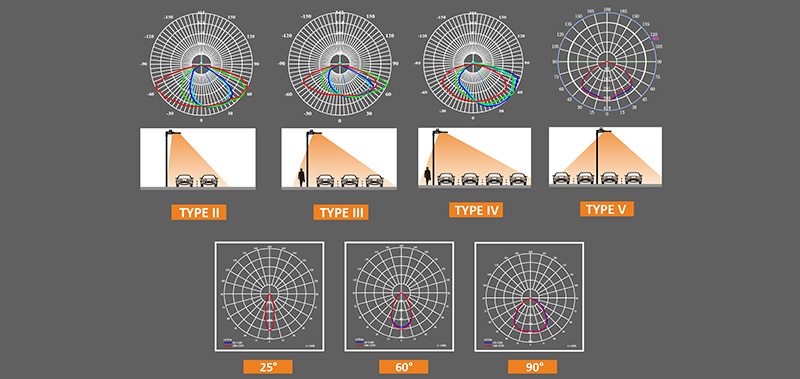 Equipped with 0-10V dimming, timing controller, photocell, duty sensor, DALI control and other functions. And has a more powerful energy saving effect, can reduce energy consumption by up to 60%. , this product has passed UL, DLC, CE, CB, ROHS, SOSA, IK10 verification, quality is absolutely reliable, HISHINE promises to provide a 7-year warranty, for your lighting to provide a strong guarantee.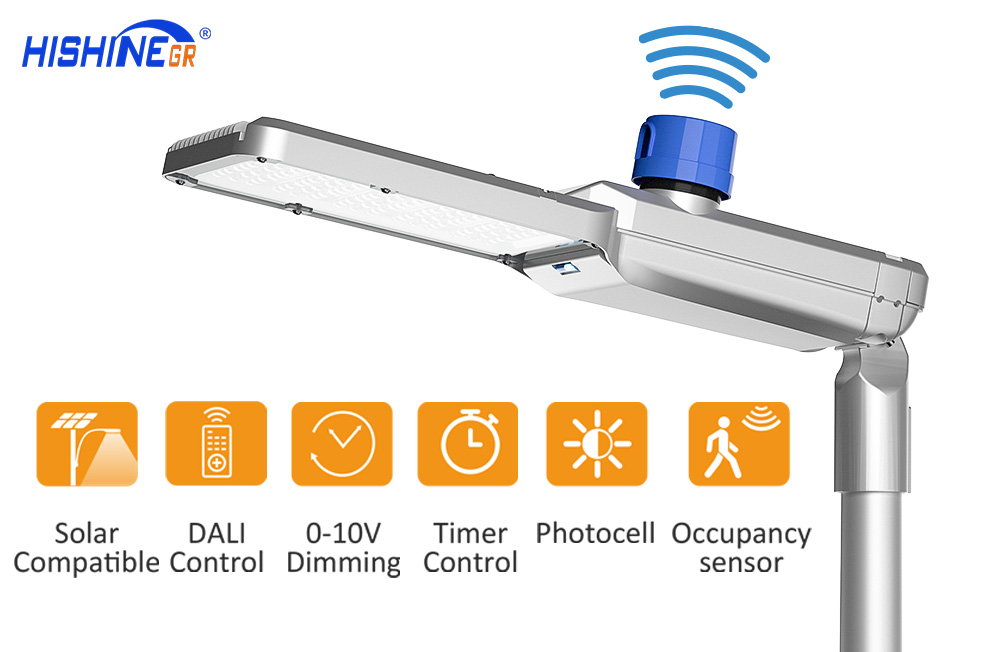 Actual Light Pictures
---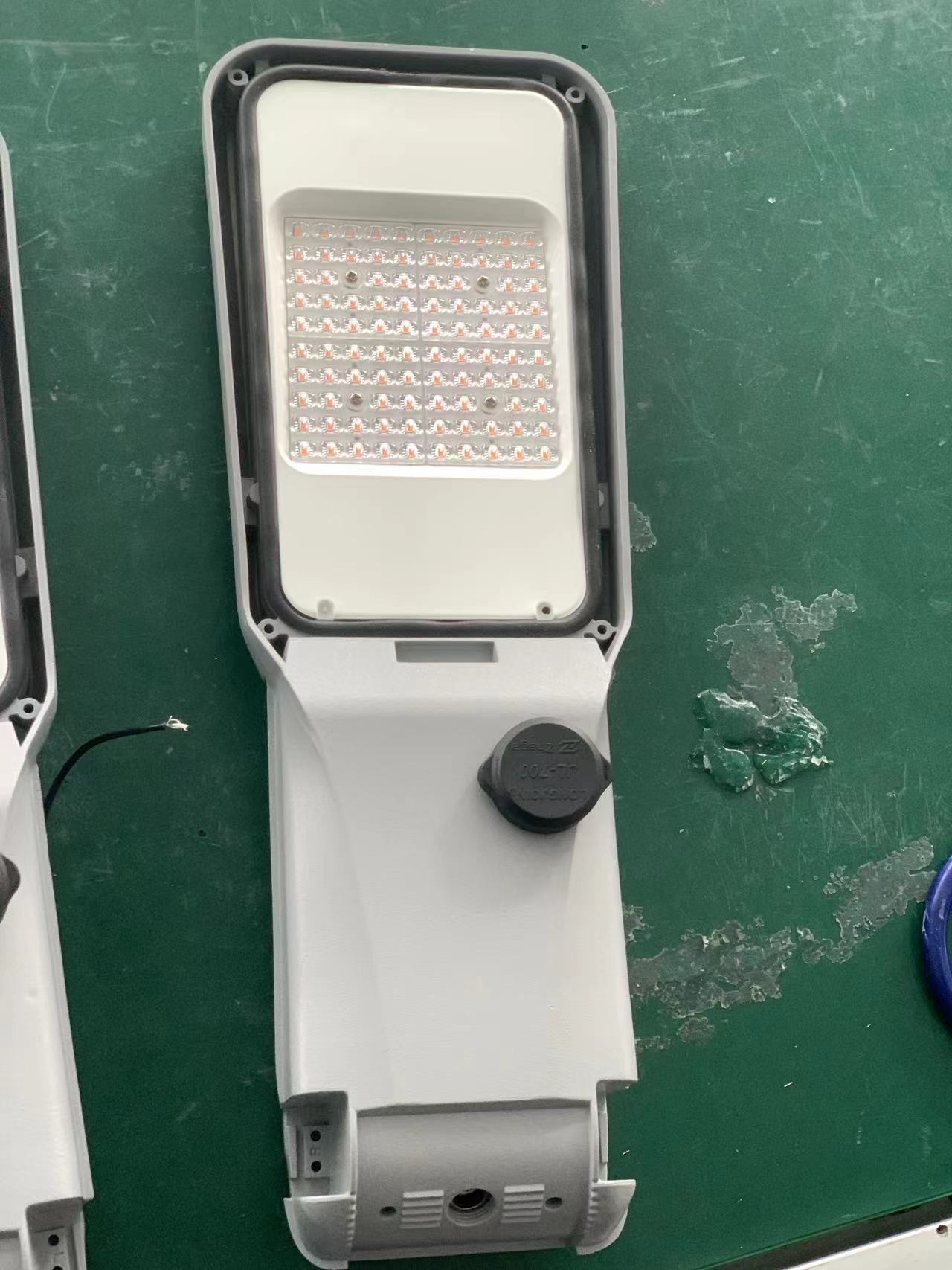 Aging test

outer packaging

Hi-Rise LED Street Light Dimensions
---

Hi-Rise LED Street Light Application
---
⊿ Cities: LED streetlights are typically installed along the main roads and highways. These lighting fixtures provide illumination for drivers, pedestrians, and cyclists, making it easier for them to navigate their way through the busy city streets. Streetlights also help to deter criminals and reduce the incidence of accidents caused by poor visibility.
⊿ Rural areas: LED street lights are used primarily for safety and security purposes. They are installed along the main roads leading to villages and towns, providing illumination for motorists and pedestrians. The use of streetlights in rural areas has been shown to reduce the incidence of accidents caused by poor visibility and deter criminal activity.
⊿ Squares and parks: streetlights are used to enhance the aesthetic appeal of the area. These lighting fixtures are often designed to be decorative and provide a warm and inviting ambiance. Streetlights in squares and parks are also used to highlight important features such as fountains, statues, and monuments.
⊿ Residential areas: streetlights are installed along the streets to provide security for homeowners. These lighting fixtures are typically designed to be energy-efficient and long-lasting, reducing the cost of maintenance and operation. Streetlights in residential areas also help to create a sense of community and provide a safe environment for residents to walk and exercise.
Hishine Group Limited is a leading company that specializes in providing IoT network solutions. One of their notable achievements is their membership in the Wi-SUN Alliance, a global organization dedicated to promoting interoperable wireless solutions for smart cities and IoT applications. Hishine Group Limited offers a wide range of products, including street lights, sports lights, and seaport lights, all integrated with advanced IoT technologies. Their street lights, for instance, are equipped with intelligent sensors and remote monitoring capabilities, allowing for efficient energy management and enhanced safety. With their IoT network solutions, Hishine Group Limited enables seamless connectivity and data exchange between various devices, enabling smart city applications and improving overall efficiency. Their dedication to innovation and commitment to providing high-quality products make them a trusted partner in the development of smart cities and IoT applications.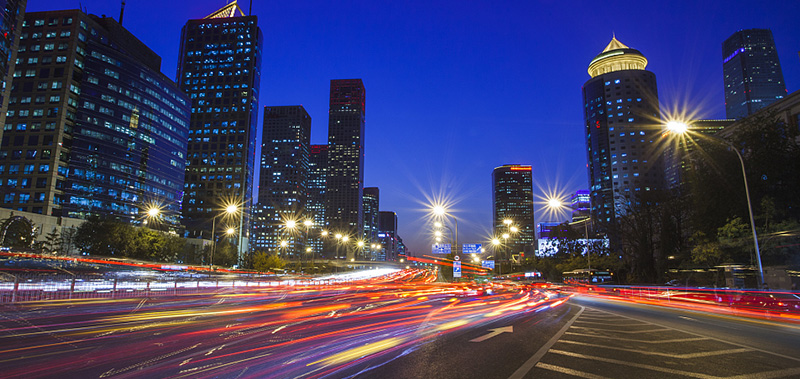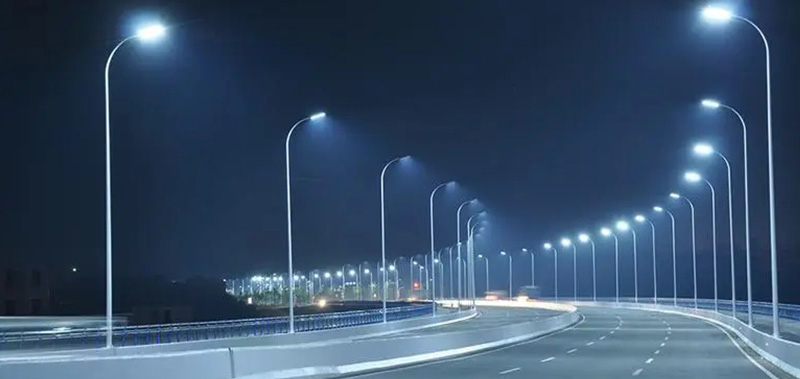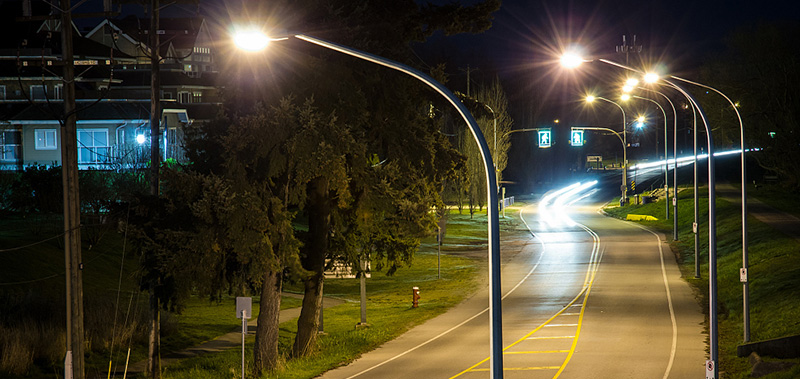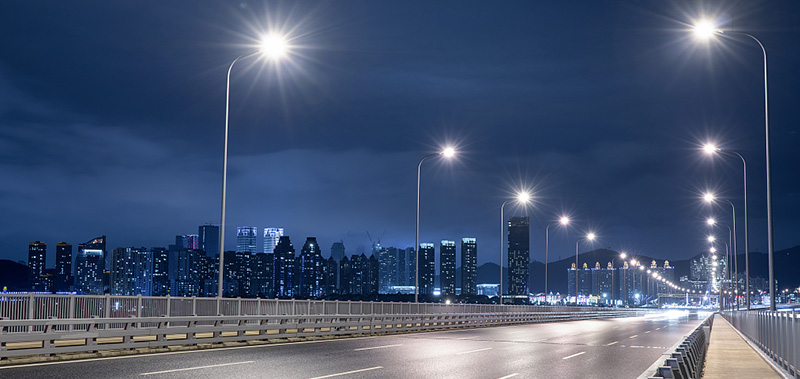 AFTER-SALE SERIVCE
Hishine Group Limited(HISHINEGR) warrants this HISHINEGR-branded hardware products against defects in materials and workmanship under nomal use for a period of SEVEN(7) YEARS from the date of purchase.HISHINEGR provides free repair or replacement within the warranty period.HISHINEGR shall charge against defeats by abnormal storage,usage,connection,or change the structure or any components of the products.