LED Street Light Feature
1.SASO, CB, EEL (Energy Efficient Label ), EER (Energy Efficient Report )
2.High lumen SMD3030/SMD5050 chip
3.Waterproof IP67,high thermal conductivity housing
4. Beam angle Type l,1I,V, glass lens with transmittance 92%
5.Maximised savings on energy and maintenance costs
6.Contractor-friendly installation and maintenance
7. Minimal total cost of ownership
8. Flexible and itelligent lighting control options
9.Low windage and lightweight
10.High temperature resistance, it can still work normally at a high temperature of 50°C.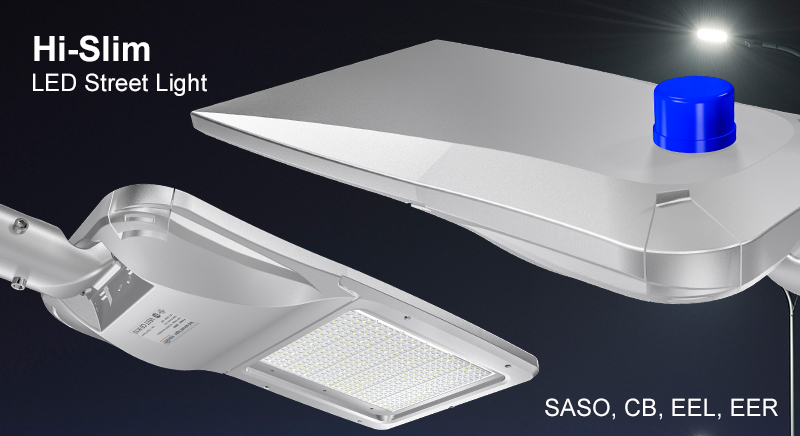 HISHINE led street light is designed for various outdoor applications like Parking lot lights, Outdoor lights, Street lights, Road side lights, Bridge lights, Highway lights, Stadium lights and walkway lights. It is perfect for secondary roads and pathways. It sports a compact body, which provide a highly eficient lighting solution as street lights. Features: Upgraded thickened die casting aluminum body, Great and Safer than other lights with heat dissipation technology whichwould break down within a month, Provides high brightness for you, IP66 level of protection,Better dust proof and weatherproof effect, Energy saving and low power consumption.
A variety of specifications can be selected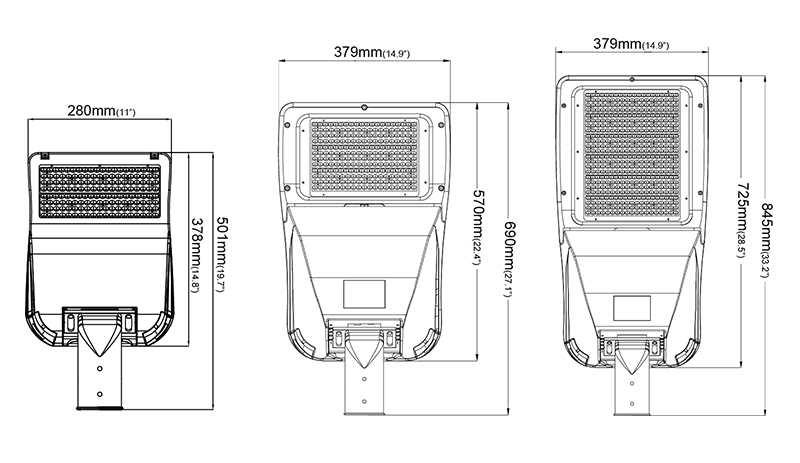 (5050 Chip Series)
Part Number

HS-SL45W-B

HS-SL75W-B

HS-SL100W-B

HS-SL150W-B

HS-SL200W-B

HS-SL250W-B

HS-SL300W-B

Wattage

45W

75W

100W

150W

200W

250W

300W

Lumen Output

6975lm

11625lm

15500lm

23250lm

31000lm

38750lm

46500lm

LED Quantity

40pcs

80pcs

80pcs

120pcs

120pcs

200pcs

240pcs

LED Chip

Lumileds 5050

Luminous Efficacy

155LM/W

Beam Angle

TypeII,TypeIII
(3030 Chip Series)
Part Number

HS-SL45W-B

HS-SL75W-B

HS-SL100W-B

HS-SL150W-B

HS-SL200W-B

HS-SL250W-B

HS-SL300W-B

Wattage

45W

75W

100W

150W

200W

250W

300W

Lumen Output

5850lm

9750lm

13000lm

19500lm

26000lm

32500lm

39000lm

LED Quantity

77pcs

154pcs

154pcs

231pcs

308pcs

385pcs

462pcs

Size(MM)

L570*W379*H111

LED Chip

Lumileds 3030

Luminous Efficacy

130LM/W

CCT

3000K-6500K

CRI

≥80

Beam Angle

TypeII,TypeIII,TypeIV

IP Rating

IP67

Working Temperature

-30℃ to +55℃

Input Voltage

AC100-277V/347V/480V, 50/60Hz, >0.92

Warranty

7 years

Lifespan

>50,000hrs

Material

Die-casting Aluminum housing+PC lens+Tempered glass cover
HISHINE Solar Street Lights Outdoor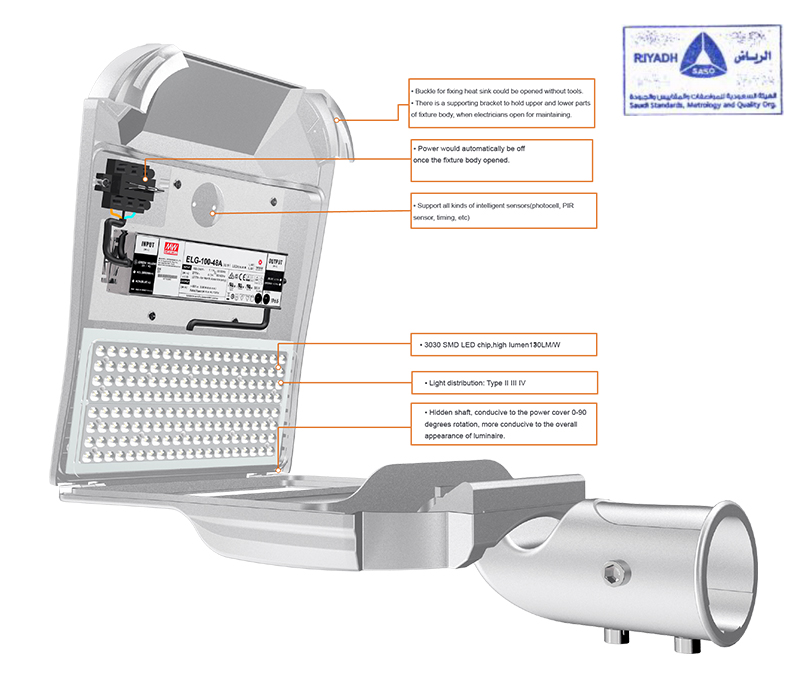 High Lumen LED Street Light
High Lumen technology provides a comprehensive lighting solution, It enhance both eficiency and performance of this led street light.
Heavy Duty Body
Heavy duty aluminum structure features high conductivity and stable performance. This Street light is having newly upgraded structure and aluminum body for better corrosion resistance that keeps the lamp maintain a long-term and more stable performance.
Heat Sink Component
The aluminium cover is made of high quality prismatic epoxy designed to protect the fxture and enhance the heat dissipation process. It also features energy efficient LED technology that lowers energy usage.
Durable and Outstanding Quality Hi-Slim LED Street Light, IP67 Outdoor Light
The LED street light is fine quality waterproof (IP66 rated) street light which has the various advantages over the normal street lights. Hi-Slim LED Street Light is having upgraded aluminium body. A dust and weather proof structure that have Easy installation process. Dustproof and Waterproof rated IP66 makes the light work properly even in outdoor wet locations with rain exposition.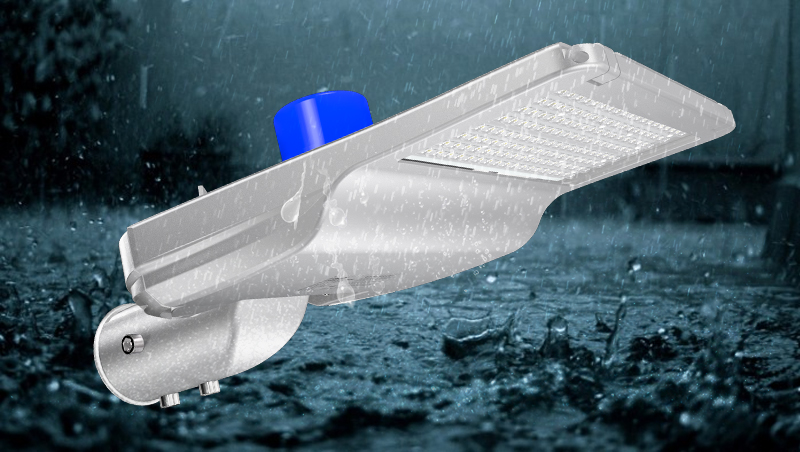 LED Street Light Applications

Hishine Group Limited (Hong Kong) is a high-power LED lighting company established in 2010. The company integrates R&D, production, sales and after-sales. Headquartered in Shenzhen, production bases are located in Huaibei, Anhui and Jiangmen, Guangdong, with 40,000 square meters of self-owned factories and more than 200 employees. We focus on high-quality high-power LED stadium lights, LED high mast lights, LED street lights, LED parking lot lights, LED grow lights, LED high bay lights.
The company passed the ISO9001 quality system certification in 2013 and strictly produces in accordance with the 5S standard. It is a national high-tech enterprise. Cooperating with the Chinese Academy of Sciences, we have a strong R&D team, design and mold private patented products, have won praise from the industry, won the recognition of buyers from more than 100 countries, and supplied more than 20 large-scale international engineering lamps, including the Olympic Stadium in Bolivia .
The company has one-stop production capacity: Die-casting department, sheet metal department, powder spraying department, surface treatment department, SMT department, automatic assembly production line, production and testing equipment, 5-layer QC quality inspection, to ensure production capacity and quality. Welcome your OEM and ODM projects.
Hishine Group Limited is a leading provider of IoT network solutions, specializing in street lights, sports lights, and seaport lights. As a member of the Wi-SUN Alliance, Hishine Group Limited is committed to delivering innovative and reliable IoT applications for smart cities. With their expertise in street light technology, Hishine Group Limited offers comprehensive solutions that integrate seamlessly with existing infrastructure, enabling cities to optimize energy consumption and enhance public safety. Their IoT network solution allows for remote monitoring and control of street lights, ensuring efficient operation and timely maintenance. Moreover, Hishine Group Limited's sports lights and seaport lights are designed to meet the specific requirements of these environments, providing high-quality illumination and ensuring the safety of athletes and seafarers. With a strong focus on sustainability and technological advancements, Hishine Group Limited continues to revolutionize the lighting industry and contribute to the development of smart cities worldwide.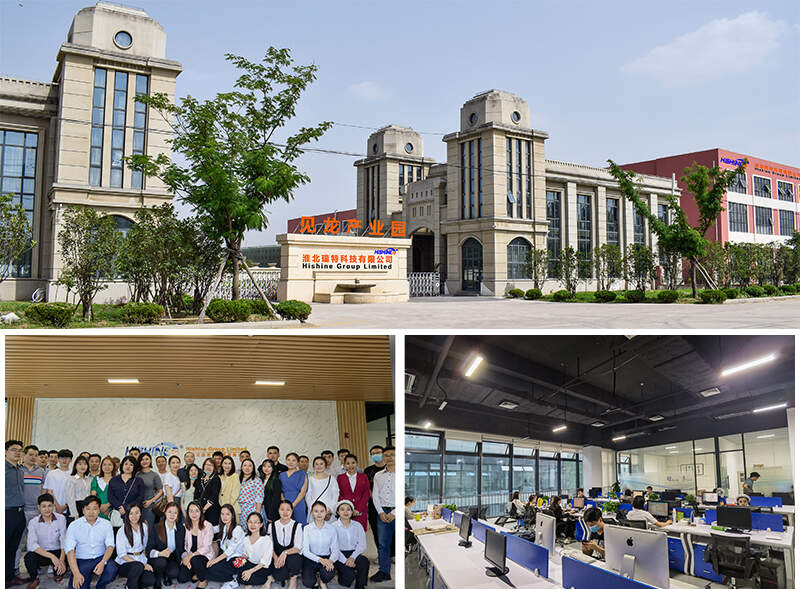 Quality Assurance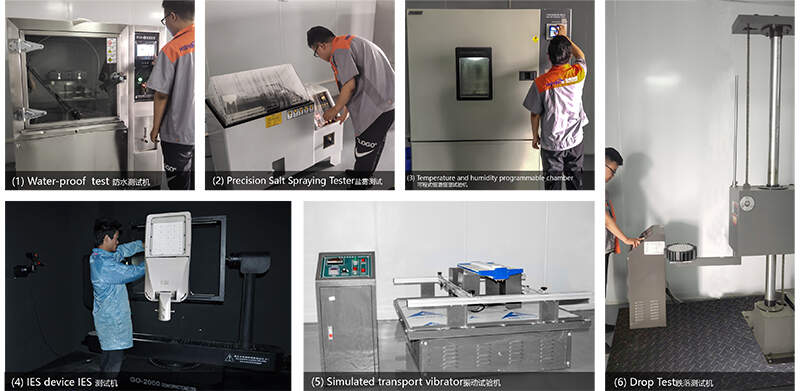 Hishine Group Limited qualifications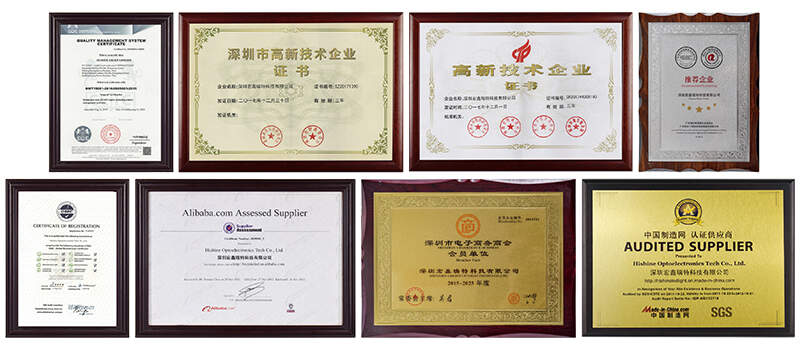 Production capacity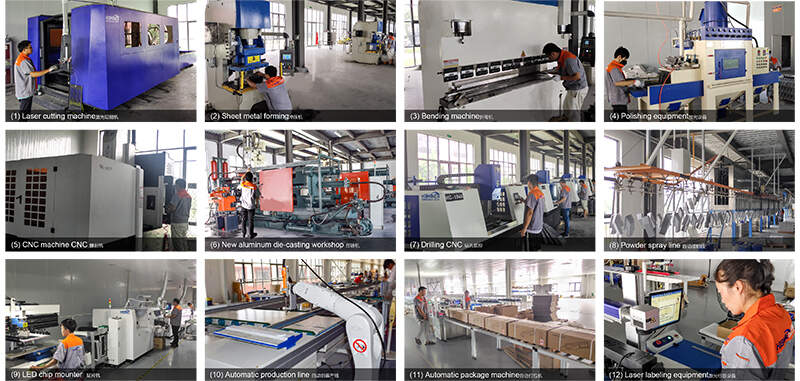 Exhibition