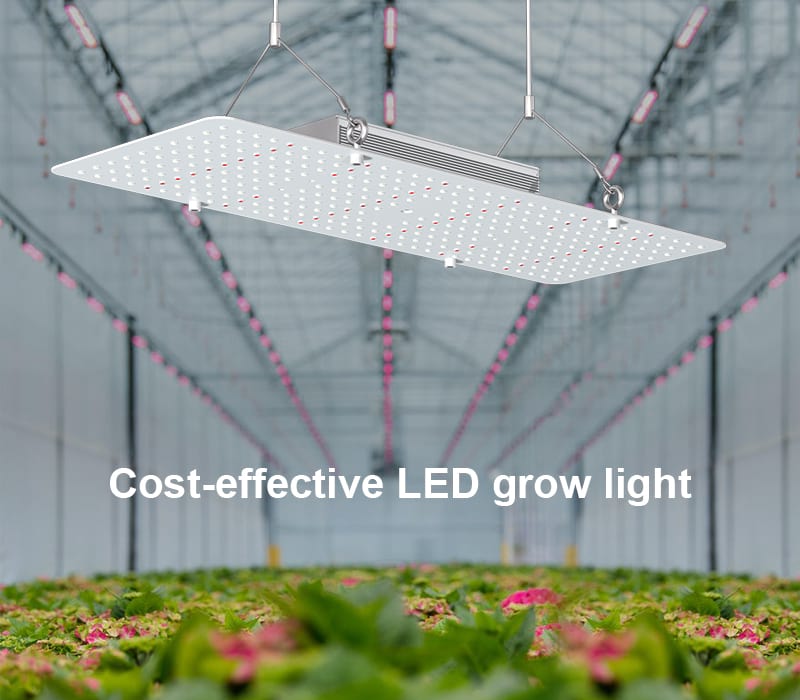 This is a very good lightweight quantum board grow light, suitable for home planting. It has a very light design and a variety of flexible installation methods, so that all users can easily use it. The light design It is equipped with a powerful SMD2835, which has a high energy efficiency of up to 2.8μmol/J. It can irradiate and penetrate the plant canopy with stronger light, so that the plant growth is accelerated, and the plant growth cycle is shortened by 50%. To increase the extra output, good manufacturing materials, make it better concentrating, and comes with a large area of thick aluminum heat sink to reduce the heat generated by the lighting.
PG02 200 Watt Quantum Board Grow Light specifications
Technical Specification Sheet
Part Number

HS-PG02-200W

Input Power

200W

Input Voltage

90-277V AC, 50/60 Hz

PPF

600(µmol/s)

Efficacy

2.8(µmol/J)

Colour Rendering Index

90ra

Chip

LIGHTNING LED

Mounting Height

≥ 6" (15.2cm) Above Canopy

Ambient Temperature

-40°C~40°C

Dimming

0-10V-Source

Light Distribution

120°

Lifetime

>10,000 hours

Power Factor

>0.95

Warranty

1 Year

IP Rating

IP54

MAX AMPERAGE BY VOLTAGE SERVICE

VOLTAGE

120V

277V

AMPERAGE

HS-PG02-600W

1.67A

0.72A
PG02 main features
●The efficiency is up to 2.8-3.0(µmol/J) led plant growth light
●Full spectrum white light and 660nm red light
●High PPF 600-1800(µmol/s)
●LED chip, Lumileds SMD2835
●Scattered light can penetrate the canopy better
●Include dimmable power supply
●Increase production and reduce growth period
●Meanwell Driver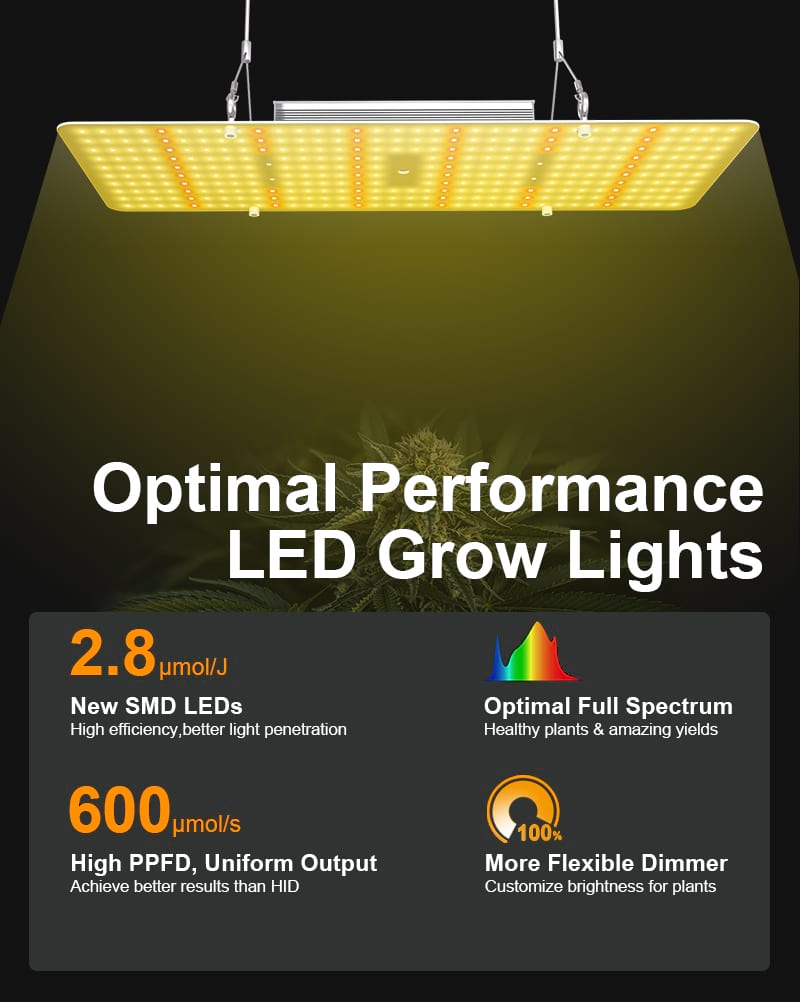 VEG Full Spectrum
The VEG Full Spectrum offers photon emission across the PAR 400-700nm continuous wavelength range, balancing energy efficiency with quality of light for desired plant response and human work environment.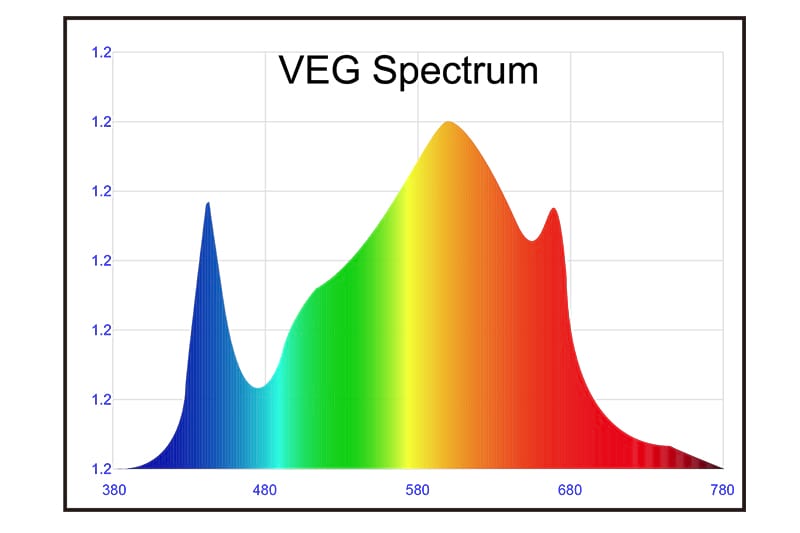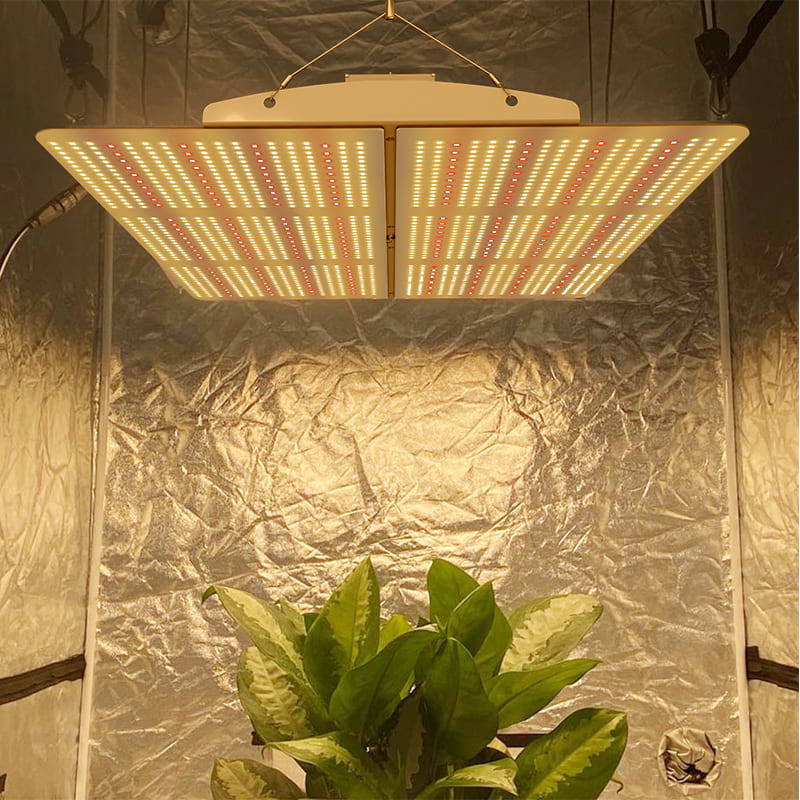 Designed to meet more needs
More applications
● Breeding, flower growth
● Farming Cultivation
● Promote Cannabis growth
● Vegetable, fruits etc
● Green house/ Horticulture/ Hydroponics/ Grow Tent
● The height of the leaves is about 0.5-1 meters, continuous exposure for 12-16 hours a day can completely replace sunlight.