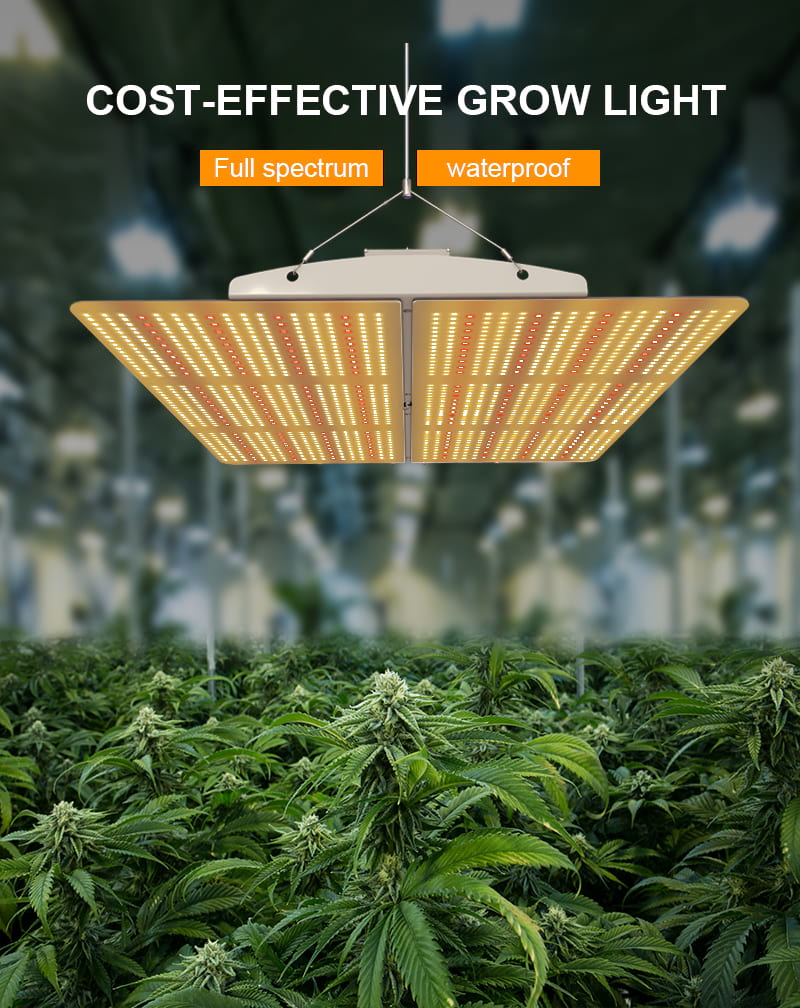 This is the best quantum board grow light, it can get the highest benefits at the lowest cost, because it has a high energy efficiency of 3.0 umol/J, can provide strong light output and uniform light, so that plants grow quickly It helps plants to bloom more flowers and bear more fruits. At the same time, its energy consumption is half of the HPS plant growth lamp of the same wattage, which is very energy-saving, thus realizing the best quality and maximum value planting for users.
600 Watt Quantum Board Grow Light specifications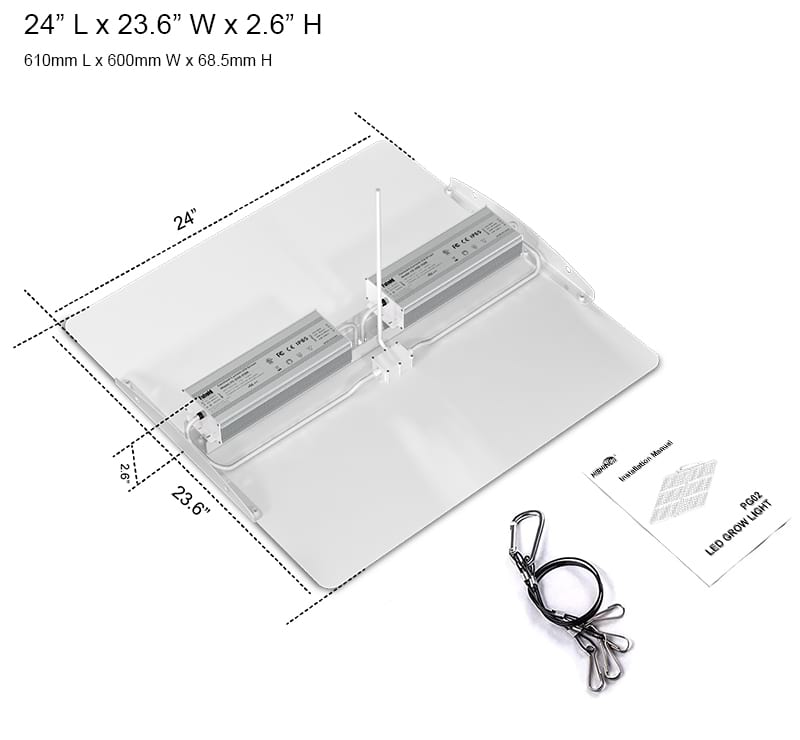 Technical Specification Sheet
Part Number

HS-PG02-600W

Input Power

600W

Input Voltage

90-277V AC, 50/60 Hz

PPF

1800(µmol/s)

Efficacy

3.0(µmol/J)

Colour Rendering Index

90ra

Chip

LIGHTNING LED

Mounting Height

≥ 6" (15.2cm) Above Canopy

Ambient Temperature

-40°C~40°C

Dimming

0-10V-Source

Light Distribution

120°

Lifetime

>10,000 hours

Power Factor

>0.95

Warranty

1 Year

IP Rating

IP54

MAX AMPERAGE BY VOLTAGE SERVICE

VOLTAGE

120V

277V

AMPERAGE

HS-PG02-600W

5A

2.16A
PG02 main features
●The efficiency is up to 2.8-3.0(µmol/J) led plant growth light
●Full spectrum white light and 660nm red light
●High PPF 600-1800(µmol/s)
●LED chip, Lumileds SMD2835
●Scattered light can penetrate the canopy better
●Include dimmable power supply
●Increase production and reduce growth period
●Meanwell Driver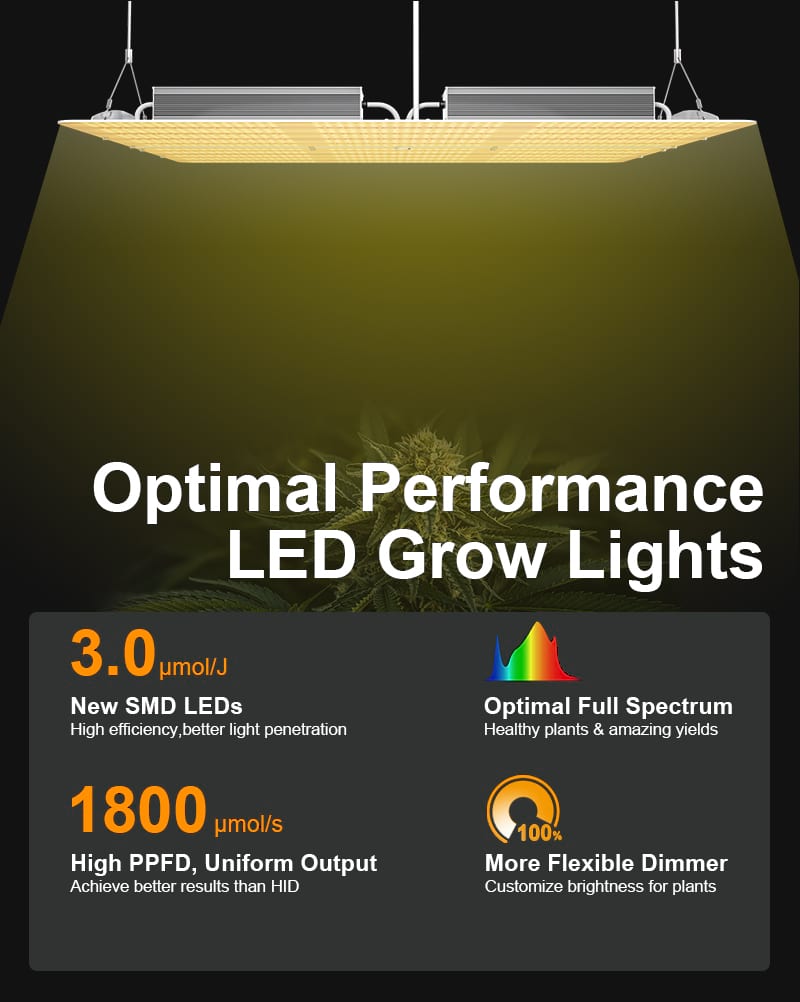 PG02 VEG Full Spectrum
The VEG Full Spectrum offers photon emission across the PAR 400-700nm continuous wavelength range, balancing energy efficiency with quality of light for desired plant response and human work environment.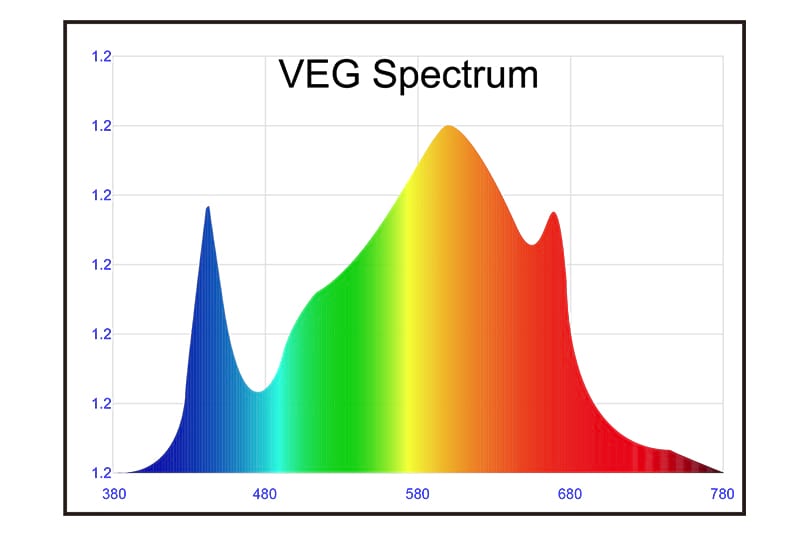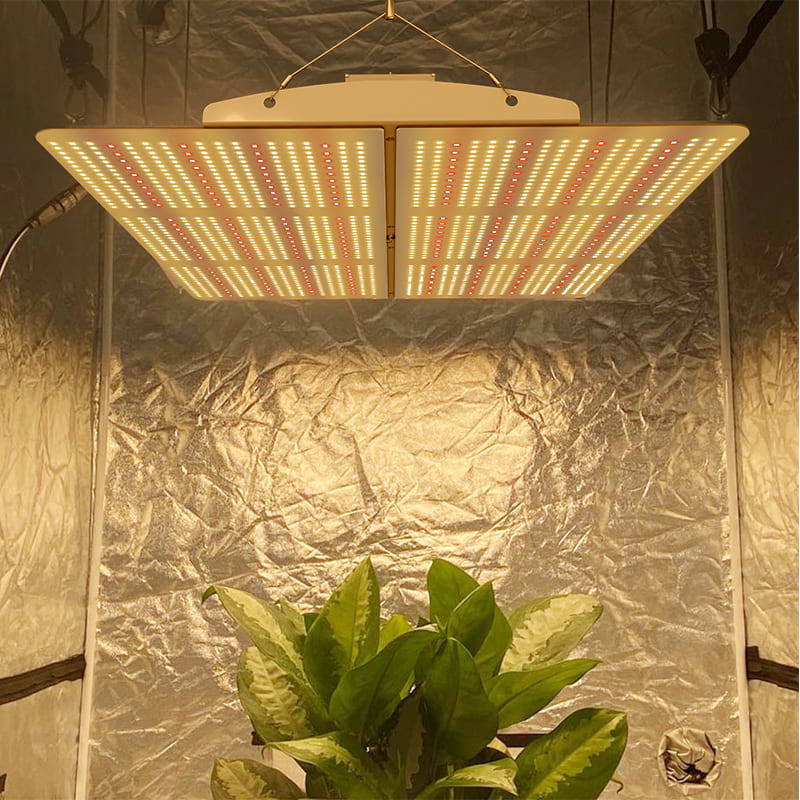 Designed to meet more needs
More applications
● Vegetable, fruits etc
● Green house/ Horticulture/ Hydroponics/ Grow Tent
● The height of the leaves is about 0.5-1 meters, continuous exposure for 12-16 hours a day can completely replace sunlight.