This ultra-high output grow light uses NEW SMD LEDs to produce full-spectrum white light, which is very suitable for the growth of flowering plants. Its light output of 2240 µmol/s meets or exceeds the traditional 1500W DE HPS plant growth lamp. Its compact size can be used in vertical growth configurations. PG03 is passively cooled through its trapezoidal design. It has a built-in dimming control knob and has a remote dimming function. 5-year warranty.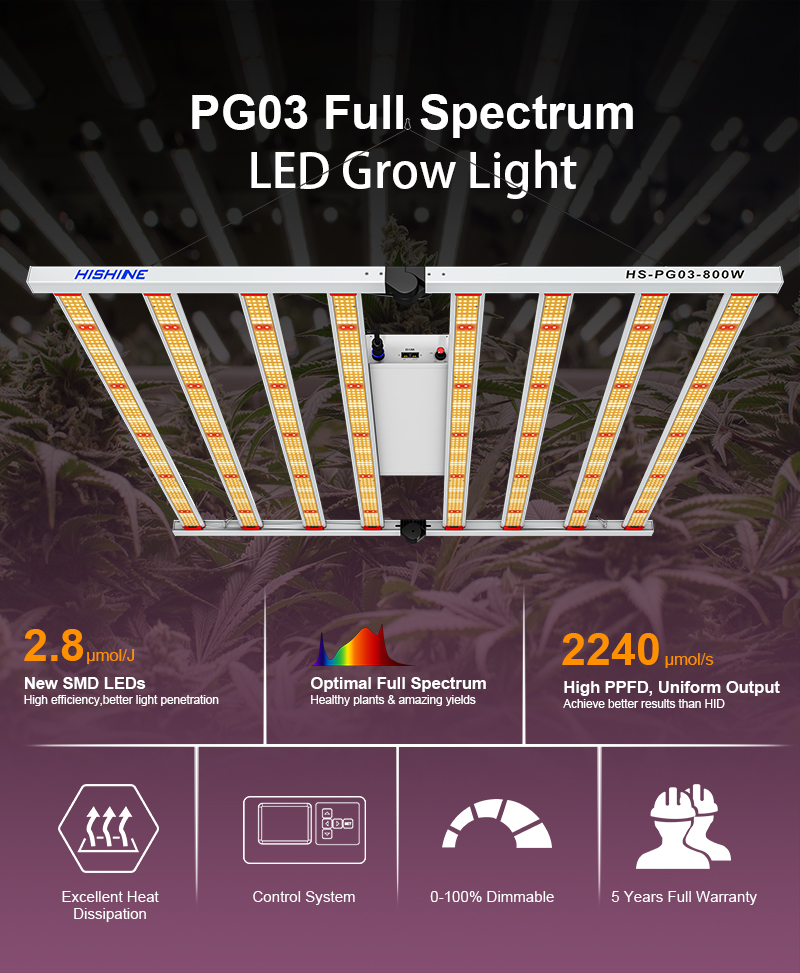 PG03 800W LED Grow Light Specifications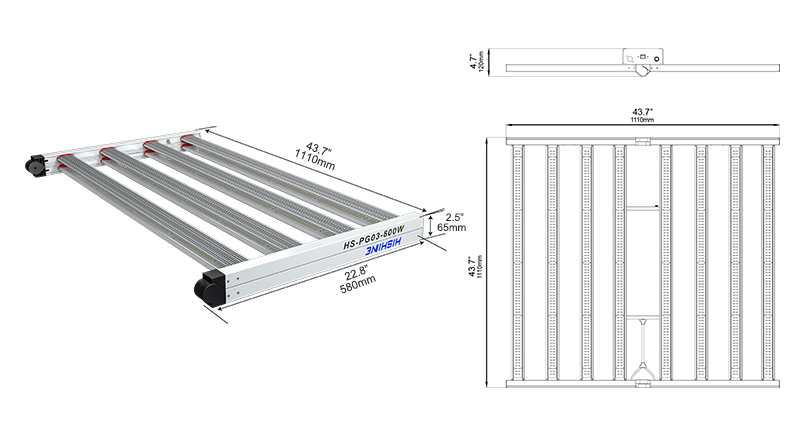 PG03 800W LED Grow Light Technical Specification Sheet
Part Number

HS-PG03-800W

Input Power

800W

Input Voltage

90-277VAC/347-480V, 50/60 Hz

PPF

2240(µmol/s)

PPE

2.8(µmol/J)

Colour Rendering Index

80ra

Chip

3030/3000K/--2240pcs
3030/5000K/--480pcs
3030/660nm/--80pcs

Mounting Height

≥ 6" (15.2cm) Above Canopy

Ambient Temperature

-20°C~40°C

Dimming

0-10V/PWM/Timer Dimming

Light Distribution

120°

Lifetime

>50,000 hours

Power Factor

>0.95

Warranty

5 Years

IP Rating

IP65

MAX AMPERAGE BY VOLTAGE SERVICE

VOLTAGE

120V

230V

277V

347V

480V

AMPERAGE

HS-PG03-800W

6.8A

3.7A

3A

2.4A

1.7A

Dimensions

43.7" L x 43.7" W x 4.7" H

1110mm L x 1110mm W x 120mm H

N.G(KG)

23kg

G.W (KG)

25kg

Package Size

45.9" L x 24" W x 6" H

1165mm L x 615mm W x 150mm H

Pcs/carton

1pcs
NEW SMD LEDs Increase your yield
We have integrated the industry-leading New SMD LEDS diodes in our PG03 series grow lights. From seedling to flower, this light will perform and can increase your yield by up to 50% compared to standard blurple style lighting.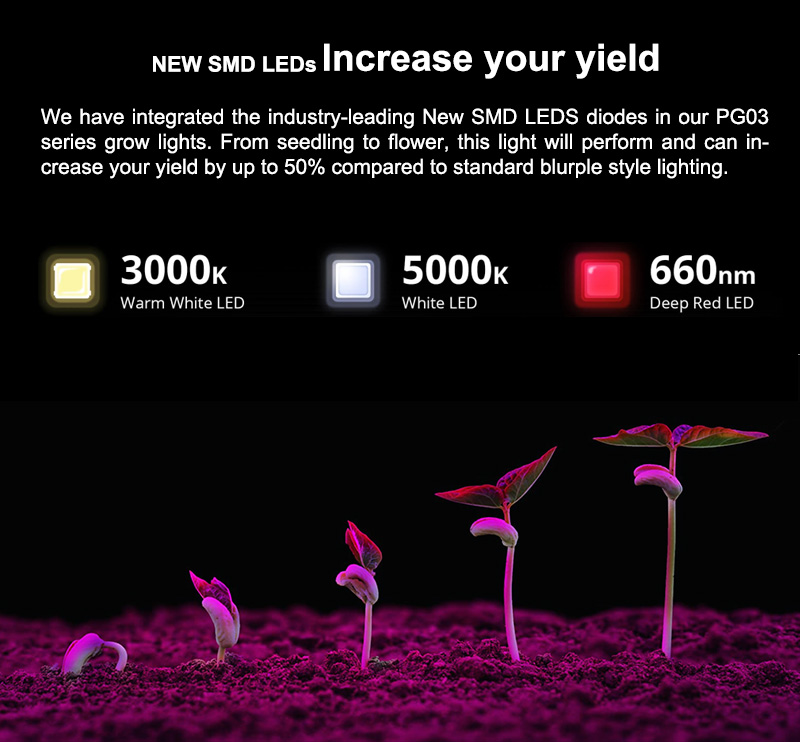 Creates a healthy harvest and allows for photorespiration.
In all grow stages:
Full-spectrum - mimics natural sunlight (emits from 400nm to 700nm).
During active photosynthesis:
Blue light increases chlorophyll resulting in strong, healthy stems and leaves;
Red light is essential for seed germinations and root growth. Later it promotes flowering and the production of fruit.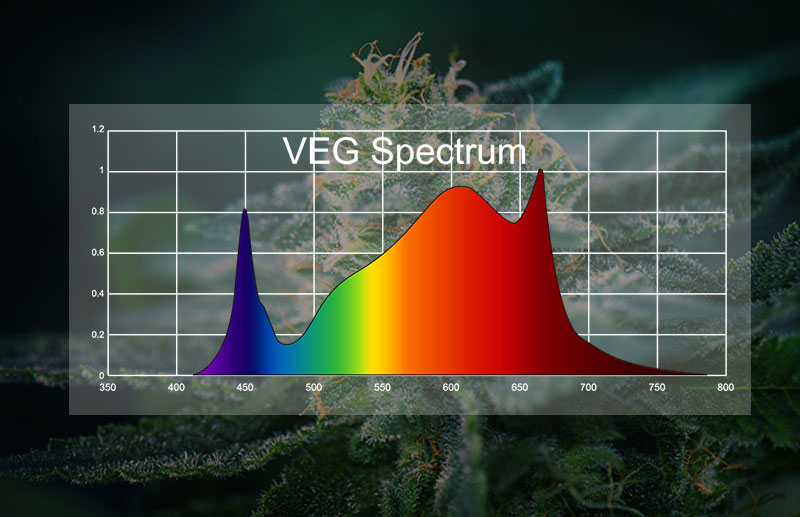 Support a variety of intelligent controls
HISHINE PG03 LED lamps can be fully controlled by HISHINE digital panel or any other control system using 0-10V output signal. Even if your universal controller has an RJ port interface, you can still operate our LED by using a signal converter RJ to 0-10V control adapter.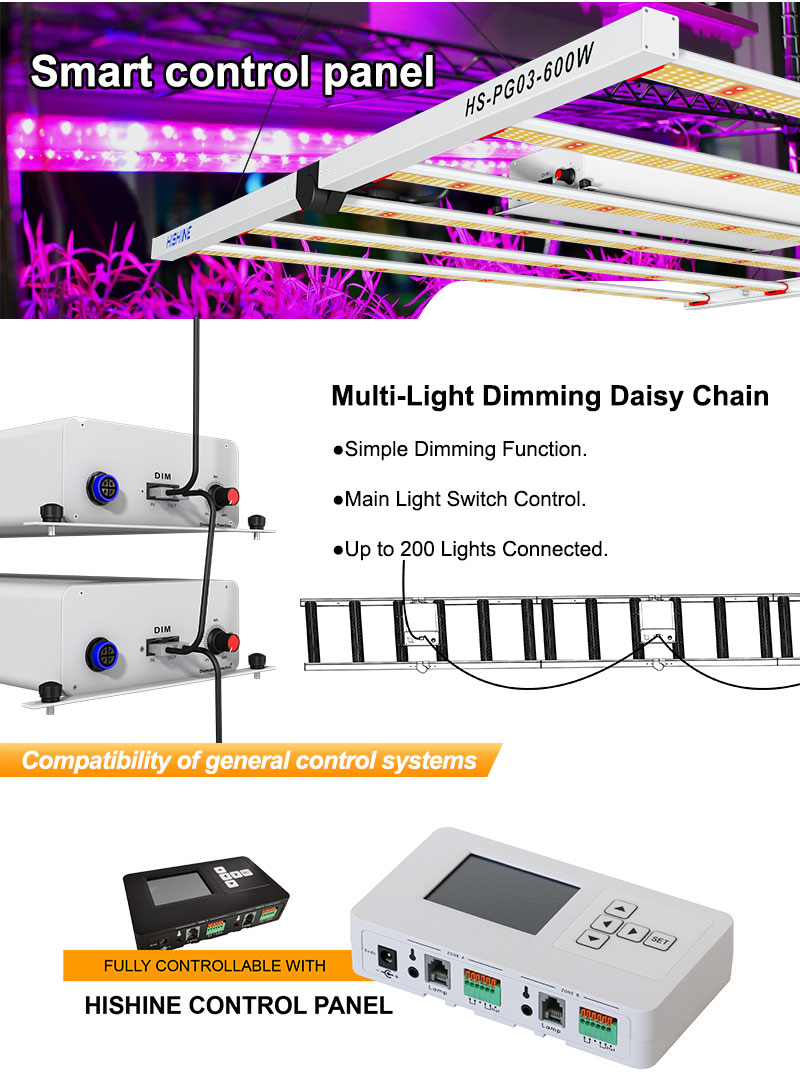 Dual signal digital lighting controller that offers precise external control of your HISHINE lighting fixtures and drivers.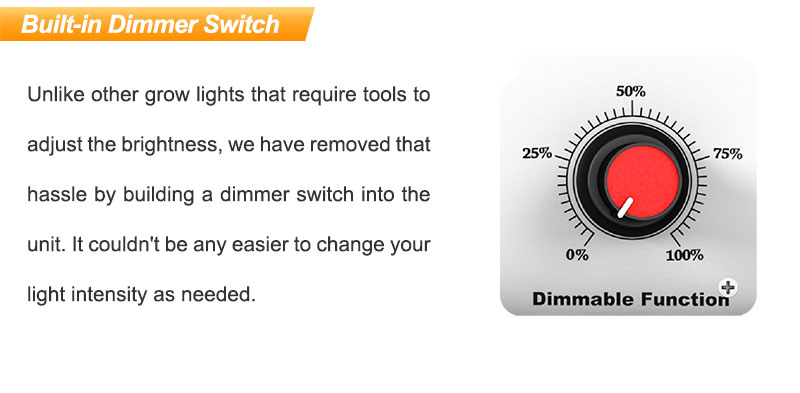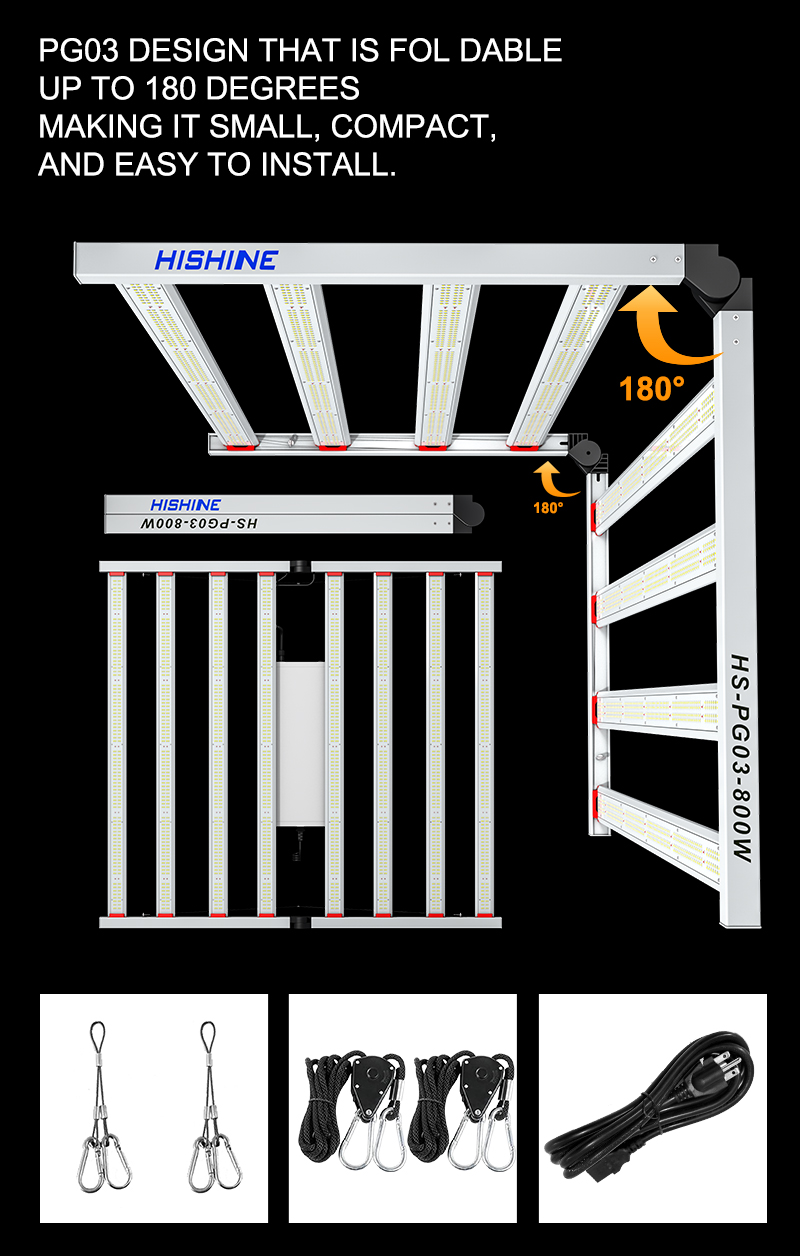 Designed To Meet More Needs
More applications
● Breeding, flower growth
● Farming Cultivation
● Promote Cannabis growth
● Vegetable, fruits etc
● Green house/ Horticulture/ Hydroponics/ Grow Tent
● The height of the leaves is about 0.5-1 meters, continuous exposure for 12-16 hours a day can completely replace sunlight.